Meet Celebrity Veterinarian Alex Hynes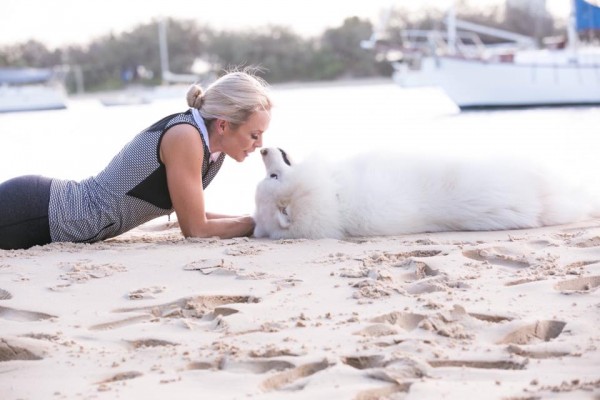 Dr. Alex Hynes is a rare breed. Not only is she an accomplished professional veterinarian, but she's also somewhat of an internet celebrity. She's a mom, a fitness enthusiast, and an accomplished emergency veterinary surgeon. Her exciting lifestyle and passion for animals is an inspiration for women all over the world, especially her fellow veterinarians and medical professionals.
A Lifelong Passion for Animals
Alex has always had a passion for working with animals. Ever since her childhood in rural Queensland, Alex has been surrounded by animals. She grew up riding horses, milking the family cow, and working with sheep. When she went to college, she decided to pursue a career as a veterinarian. Afterward, she took an emergency centre position in the UK, where she developed her interest in veterinary critical care. When she returned to Australia, she joined the Animal Emergency Service, and today, she's one of their directors.
Alex is an emergency veterinary surgeon, working primarily with dogs and cats. When she's not working, she's taking care of her daughter Tori, who shares her love of animals. She's a mom, an amateur athlete, and a surgeon, making her an inspiring figure for many women.
One of the Internet's Most Popular Pet Care Blogs
Alex isn't just a veterinarian — she's positioned herself as an online celebrity. Her website features her blog, which talks about animal health tips for pet owners. It's one of the internet's most popular pet care blogs, and it's brought Alex quite a bit of success.
She started her blog because, after years of working with animals, she had a message to share with the world. She wanted to showcase the dedication of emergency veterinarians, as well as reach out to pet owners about caring for their furry friends. Working closely with a digital marketing company, Alex grew her blog to 200,000 visitors per week, getting her many media opportunities. The blog is based heavily on Alex's dynamics and magnetic personality, giving it a unique appeal that helped its popularity grow. It blends pet care, lifestyle, and women's interests into one appealing package that resonates with her audience.
She's been featured in the media many times. She's been on the radio in Australia, featured in Haven Magazine and Logan Reporter, and a featured guest poster on many other websites and blogs. She's also a popular public speaker, and has given talks at the Gold Coast's Women's Health & Wellbeing Expo, as well as the Mind, Body, and Soul Festival in Brisbane. In 2017, she will be giving a 30-minute presentation at the Veterinary Nurses' Council of Australia's annual conference.
Alex's blog success shows that if you have a story to tell, you can reach out to thousands of people and share it. Many nurses who blog feel discouraged, like they'll never be able to reach a substantial audience. But with good marketing and outreach strategies, anyone can become a blogging superstar. It's all about having your own unique voice.
At Work, Alex Swears By Cherokee Scrubs
When she's working, Alex prefers Cherokee scrubs. She finds them comfortable, versatile, and just plain fun to wear. Like many doctors, nurses, and veterinarians, Alex discovered Cherokee and never looked back. They're perfect for her versatile, active lifestyle.
Alex's exciting, active lifestyle, her dedication to animals, and her helpful content have made her a blogging success story.
Sponsored by Cherokee Uniforms