You know him as Nurse Mendoza, and if you follow his Instagram, you'll have seen some of the horrors he's shared.
Get ready, because here are some of the crazy medical disasters he's shared, with something at the end to leave you warm and fuzzy. Although, stop reading now if you've just eaten!
This patient got a little too intoxicated and ended up getting hit by a bus!
Don't worry folks, the patient was fine in the end.
This X-Ray is from a pediatric patient who had a bicycle accident. The surgeons were able to reattach the finger using a pin and the patient now has 85% flexibility, which surprised even the doctors.
You guessed it folks, this is a straight up hand transplant. The operation took 10 hours from start to finish. Anything is possible in the world of Nursing.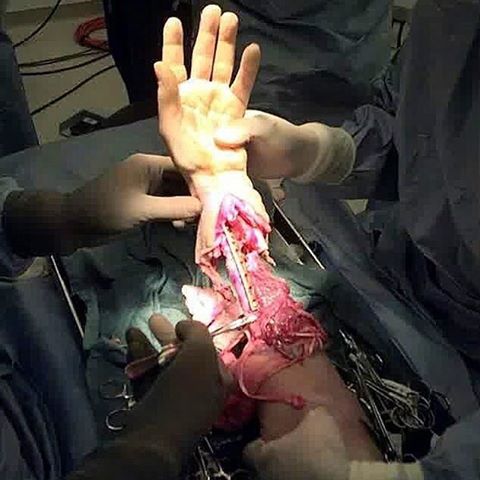 Cutting any wood on a saw this weekend? Look sharp our friends, because this unfortunate gentleman took off some of his fingers in a sawing accident.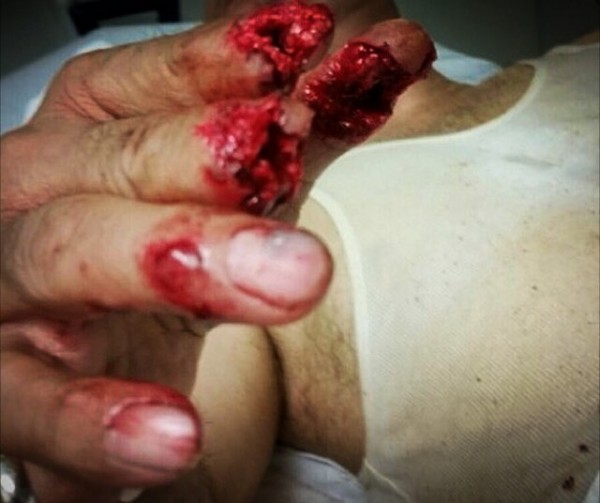 This LA marathon runner came into contact with a …..tree!? Be careful when out running!! Luckily he still has good perfusion to his feet and toes.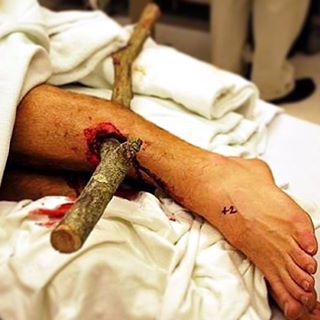 And finally, the biggest miracle of all, birth. This image is a very rare picture of a newborn still in the amniotic sac, which hadn't ruptured during birth. The newborn was still receiving oxygen from the placenta.