MLK cracks a joke on "The Tonight Show"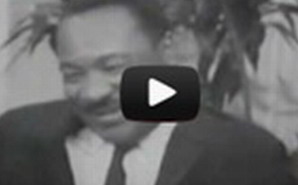 As we celebrate Martin Luther King Jr. Day today, we reflect on an important man famous for his human rights leadership and service to his country. As nurses know, when you're in the service of others day in and day out, you should never leave the house without a healthy sense of humor.
The video embedded below features a snippet of an interview that MLK's good friend – social activist, singer and actor Harry Belafonte – did with him on The Tonight Show in 1968. It features a rare moment of caught levity, as MLK explains his fear of flying in planes. Enjoy!