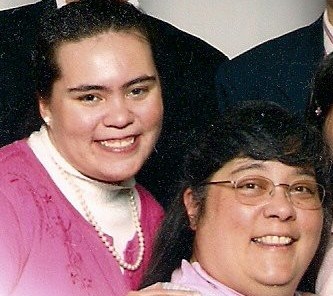 Growing up, I had two favorite nurses: Ernestine Shoop (Madge Sinclair) on Trapper John, MD, who had a no-nonsense approach that I admired, and my mother, whose caring nature taught me what makes a true nurse.
I'm currently in nursing school. It's a challenge for everyone, but luckily for me, my mother, now retired, has been with me every step of the way, giving me direction, advice, hints, encouragement and smiles. If I make it out of nursing school, it will be because of her constantly exhibiting a "being with and doing for" attitude.
When I started, she warned me that my program wouldn't be easy, but I would learn more than I dreamed possible. She was so right. The best part is that I never regretted the decision I made.
My first day of clinicals, I was excited and scared. Her hilarious stories of her nursing school days helped to dispel some of my fears. The first day on Labor and Delivery, I was nervous about witnessing the great event of a birth—her horror stories of her own days thrilled and delighted me.
The day I told her I was finally able to read the doctors' notes excited her as much as it did me. When I started on the ICU, I told her how nervous I was. She smiled and told me, "Sometimes that's best. It keeps you on your toes and more alert." She was never more right.
I never would have made it this far without my mother. She is my support, encouraging me with every decision I make. I know she will be behind me no matter what I decide to do in my nursing career.
When I was little, I wanted to be a doctor. But as I matured more and saw my mother's caring attitude toward others, I knew I had to be a nurse. If I can be half the nurse that my mother is, I will consider my nursing career a success.
Happy birthday, Mama, and thank you.
Catherine Perry is a nursing IV student at the Good Samaritan College of Nursing and Health Science in Cincinnati, Ohio. She is the secretary of the student organization and volunteers in the OR of her local hospital. Perry hopes to work in surgery after graduation.