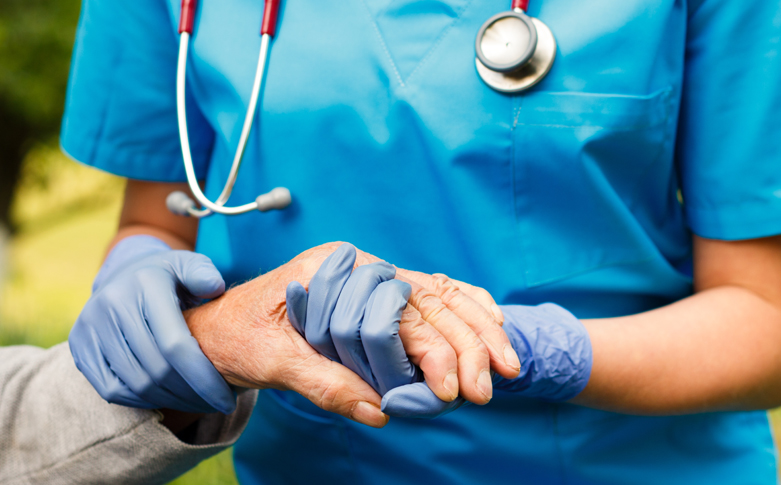 Shutterstock | Barabasa
It's finally here: National Friendship Day!
This is the time to appreciate the special relationship between two people by delivering overpriced chocolate hearts, red roses and handwritten letters. We love the massive Friendship Day Parade in New York City with floats and balloons featuring famous friendships throughout history. And it's an added perk that businesses and schools shut down so we can truly appreciate our friends without any outside distractions.
All right, all right. National Friendship Day may not be getting the kind of exposure that other favorite holidays receive throughout the year, but that doesn't mean it's not worthy of a celebration. If moms, dads and Santa Claus get a holiday, shouldn't our besties?
We were curious about the kinds of friendships that nurses have built with the people they've met through work, so we turned to the Funny Nurses Facebook page to ask nurses about patients they've befriended either during or following care. Although some disapproved of the idea of a nurse becoming anything more than a health provider to a patient, others described friendships ranging from pleasant acquaintances to spouses.
"I had a pt who ended up being a friend (not a 'bestie' though), and every time he was admitted (cancer pt with a recurrent abscess), he made it a point to ask for me or one other nurse if he was on my floor. Sadly, I received news a few Thanksgivings ago that he had passed in his home under hospice care. I still think of him and his infectious smile. I recently learned that his widowed wife has decided to become a nurse due to the contacts made within the hospital and the environment she experienced each time he was with us. I don't make it a point to become friends with pts outside of work, but I feel like this friendship was put in my life for reason." —Amy B.
"I was a medical social worker in hospice and, later, in hospitals. I usually maintained a professional distance, but I did become closer with a few of my hospice patients, knowing that [it] would be extremely painful when they died. I don't regret any of those times. They were choices I made with the full knowledge of the consequences." —Gary F.
"I became besties with my patient's mom. I am a private duty nurse and had the privilege of caring for a sweet little boy. His mom and I continue to be great friends eight years after his need for a nurse ended." —Melanie R.
"I trained in a country hospital, so many nurses already knew the patients. My friend married the 'tonsillectomy.' They married in 1974 and [are] still married!" —Marti L.
"Not a patient, but the daughter of a patient that I had on hospice. We still talk and trade plants, etc. We only live a few blocks away. And the caregivers of another one of my patients. Staying friends with them makes me feel that I did a good job at what I did for them." —Christiane S.
"I'm an infusion nurse, so I see my patients on a regular basis. I became close to one pt in particular; we are like sisters now and I'm even her daughter's godmother. I'm not her nurse anymore, though." —Arlene R.
"I had the privilege of [taking] care of a very wealthy Jewish man with end stage prostate cancer. I was his primary nurse and we were the best of buds, and we would laugh and joke when his wife and kids visited. Near the end, he had made his peace. He died in his sleep [and] the family sent me a very generous gift for taking care of him." —Robert B.
How are you celebrating your friendships, whether inside the workplace or outside? Tell us about your plans in a comment below!