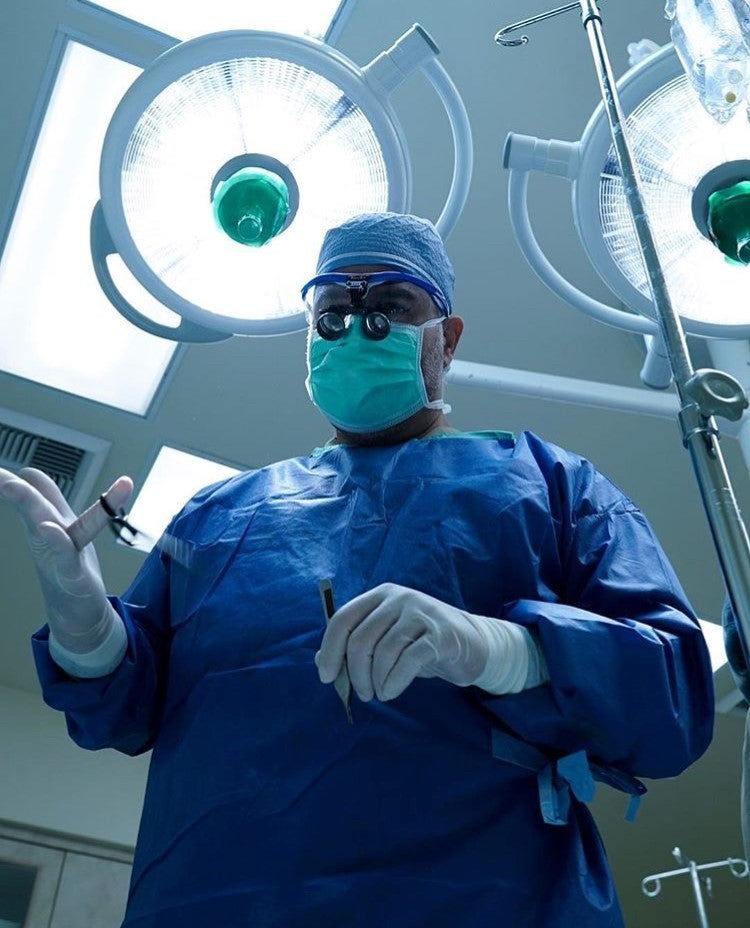 Medical history? Check. Alcohol consumption? Check. Consent for your procedure to be recorded and posted on social media? Welcome to the new wave of plastic surgery.
With your consent, hundreds of thousands of strangers will watch your skin be cut open, pulled backward, completely exposed, stapled, and documented with an extremely graphic before and after. It's your 15 minutes of fame. You're just unconscious for it.
Social Media is Fueling the Increase of Plastic Surgery. With Millennials Especially.
When teens are coming in for fillers before senior class pictures, the influence of social media on plastic surgery is hard to ignore. And according to Cal Marshall , co-founder of Burger Media, a west-coast-based digital marketing agency, this trend is not about to slow down.
"For surgeons, the traditional marketing approach won't succeed when it comes to millennials; a dry content strategy won't thrive on platforms like Instagram and Snapchat." Explains Justin Mob, business partner to Marshall.
According to the duo, for surgeons who want to appeal to a more diverse and younger audience, they highly recommend focusing on high-quality video content over a simple image and caption, and help from a creative team composed of a photographer/videographer, a digital marketing strategist, and a list of influencers.
"There's only so much you can do with a picture and a smart caption; through video, we're able to convey the appropriate emotional tone that images just cannot capture." Says Mob.
The Importance of High-Quality Video Content.
Gone are the days of a quick, unplanned Instagram post.
"If that were the case, digital media agencies would be obsolete." Explains Mob. "There's a science to video content marketing; a process and strategy to ensure you're getting the highest quality possible to reach to your target market."
There's currently an influx of plastic surgeons trying to create a name for themselves through Instagram and YouTube, and with their fingers glued to the pulse of major marketing trends, the duo tapped into this market early.
"By catching this trend early, and through the video content we've created, we caught the attention of major players who are trying to build the right aesthetic for their growing social pages. "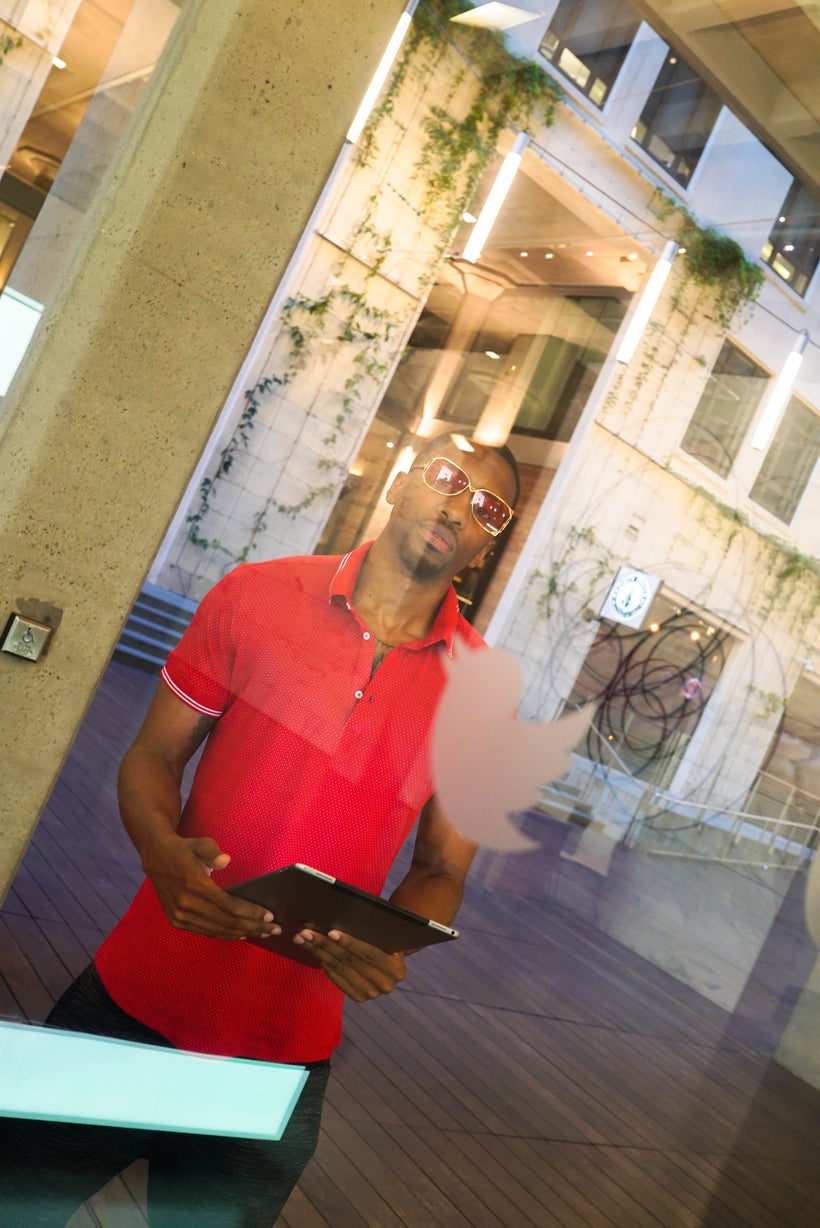 Going under the knife isn't always the easiest decision for some patients; nerves get in the way and many second-guess if they're making the right move.
"With this in mind, we understand how important it is to capture the surgeon's personality and energy in our videos." Explains Marshall. "We take our jobs seriously. With hundreds of referrals coming through Instagram alone, we're not JUST content creators. Through our videos comes the responsibility of image and reputation management."
This strategy has come into play with one of their high-profile clients, Las Vegas-based Dr. Christopher Khorsandi, otherwise known as "Doc Vegas." With almost every video they create, Doc Vegas is shown greeting his patients with a big smile, or even a hug.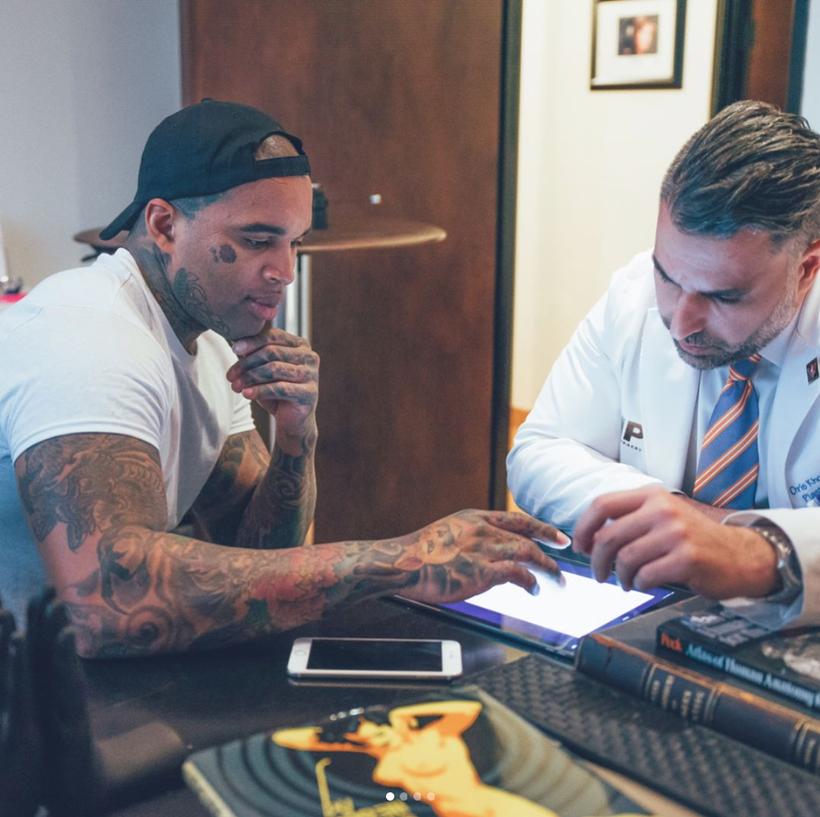 This ritual, they believe, is part of what attracts new patients to his practice through the platform. "He's a personable guy – you're not just a number, he truly cares about his patients and he wants to make that known."
Basically, the duo's main goal is to ensure prospective patients get a sense of comfort and trust through the videos they create.
"The more comfortable you feel, the more likely you are to choose that surgeon as your go-to." Explains Mob.
Why Every Surgeon Needs a Strong Social Media Presence.
"It's not a nice-to-have, but a must-have for plastic surgeons to be active on their social media channels." Insists Marshall.
With their Instagram followings rising, surgeons offices are experiencing a higher than ever inbound of DMs asking questions about specific procedures, and even booking consultations through the platforms.
"It's not just about posting high-quality content – community management and keeping on top of DMs and comments is just as important." Reveals Mob.
The Importance of Going Viral.
With Instagram and YouTube saturated with content, you can't simply focus on standing out from the crowd, it's all about going viral.
"Going viral isn't something calculated, but it's always something you strive for." Explains Marshall.
And if that means posting a male model/DJ getting botox for the first time, they're going to post it.
"It was our first piece of content that really went viral. Our San Francisco client Dr. Fan had a male model coming in for fillers, and we decided to capture the entire process on video."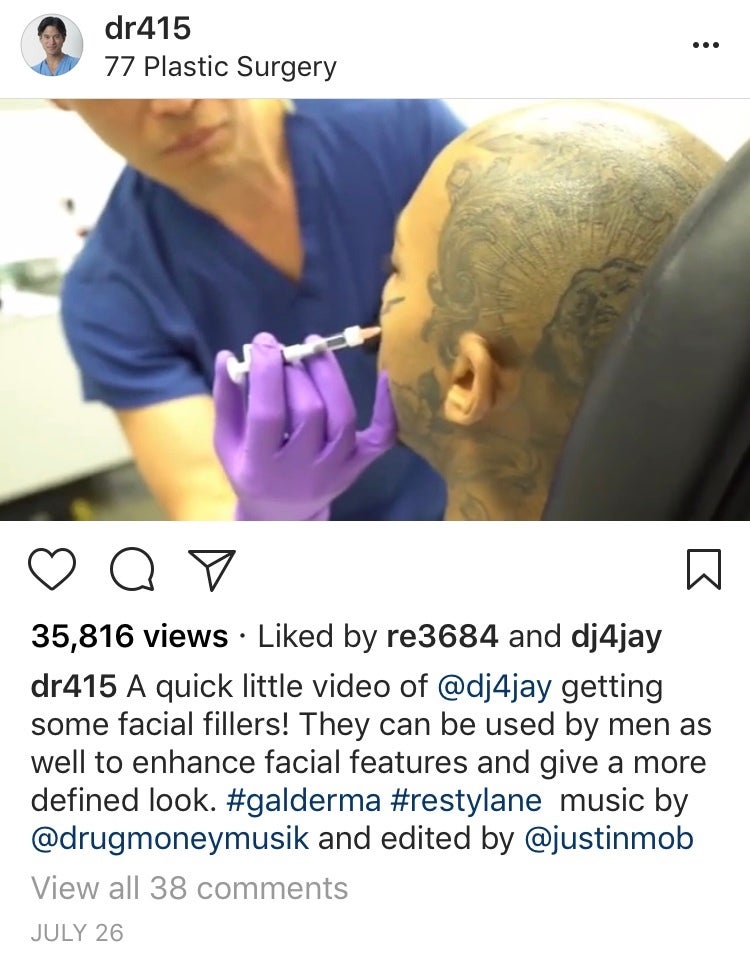 The result? This quick little video garnered over 30,000 in under 24 hours. And counting.
But there's a fine line between being strategic and exploitive.
"We don't want to go viral for the views, it's all about awareness." Says Mob. "The videos we create have a deeper purpose than you may think. We're breaking down social barriers, one view at a time."
Article originally appeared on Huffington Post