News for nurses: Sandy Hook nurse recalls shooter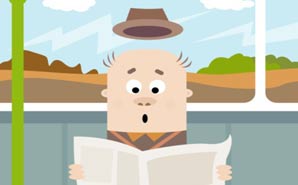 One of our new goals is to bring you news every week of nurse-related happenings across the web. Stay tuned for this roundup every Thursday as we scour the Internet for controversy, quotes and stories related to nursing and the things you care about.
1. Nurses struggle to place mental health patients in Iowa amidst complex changes to mental health care services.
"The average time it takes to find a hospital bed is between two and four hours," said Linda Cockrell, an emergency unit nurse at Keokuk Area Hospital.
"We have to call and call sometimes up to 30 different places," said Sue Pankey, chief nursing executive at Keokuk's hospital. "This is an example of how crazy it is and why we vehemently feel we need a centralized bed coordinator for mental health in the state."
Source: NECN.com
2. Pro-life nurses risk jobs in lieu of helping with abortions.
"Our jobs were hanging by a string," said Beryl, a native of Kenya and a quiet ICU specialist who's been with the hospital for over 15 years. "We were like, 'All right. If they're going to fire all 12 of us, fine. But this is against what we believe God wants us to do.' We didn't come into this profession to do [abortions]. We told them we weren't comfortable with it and didn't feel they should force us. And if that meant our jobs, well… God was going to provide."
Source: Live Action News
3. Sandy Hook nurse hides from shooter; survives massacre.
"I could see him from the knees down, 20 feet away, his boots were facing my desk," Cox told "Good Morning America" this week. "It was seconds… and then he turned and walked out and I heard the door close. Your mind doesn't think that it could be [gunfire]. But when the secretary called out to me with terror in her voice, it just told me something terrible was happening."
Source: ABC News
Did we miss any stories that really hit you hard this week? Have thoughts on anything we shared? Please hit us up in the comments.