Nice job: Nursing off the beaten path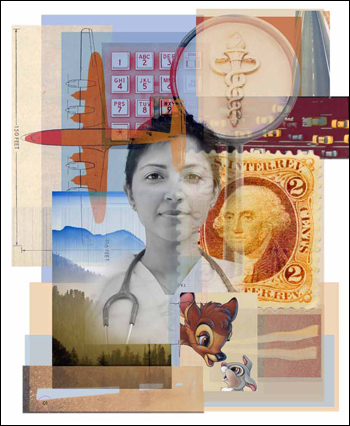 If there's one thing you learned in nursing school, it's that there is no end to the different types of jobs a nurse can hold. "I always say that nursing has more breadth than any other profession," says LeAnn Thieman, RN, co-author of Chicken Soup for the Nurse's Soul and a specialist in nurse recruitment and retention, in the Fall 2011 issue of Scrubs. There are, for instance, nurses who work at zoos and on cruise ships, nurses who act as consultants for the legal profession, forensic nurses who specialize in treating victims of violence, on-site nurses who minister to employees at large companies and factories—and the list goes on.
"It's a good idea for nurses to explore different opportunities," says Thieman. "You never know what kind of job you're going to fall in love with." Here, we spotlight seven off-the-beaten-path nursing jobs. Perhaps they'll inspire you to explore other avenues in your own career. If you're not looking for a change, at the very least this roundup of unusual jobs will make you proud to be part of a profession that cares for the world in so many ways.
First Nurse
George W. H. Bush called her "Paulita." Nancy Reagan remembered her so fondly that when Ronald Reagan broke his hip some years after leaving office, Mrs. Reagan enlisted her to come to California to care for him. These up-close-and-personal relations with power all stemmed from Paula Trivette's former job as a nurse at the White House, where she served from 1987 to 1993. Nurses who work in the White House Medical Unit are members of the military (Trivette was an intensive care army nurse). Several serve at one time, caring for everyone who lives and works on the White House grounds. Top priority, of course, is the president. Whenever he leaves the White House, whether in the motorcade down the street or on Air Force One to foreign countries, a nurse and doctor accompany him. Nurses also travel in advance of the president to look for Level I trauma centers in the area he will be visiting, a procedure put in place after the attempted assassination of President Reagan. "I went more places than I ever dreamed possible," says Trivette, who was in Japan and on the scene to help President George W. H. Bush when he famously became ill and vomited on the Japanese Prime Minister.
Besides being members of the military, White House nurses need to be amenable to lots of travel (though they rotate assignments, they still must be able to leave home) as well as be comfortable with all different types of people. "You care for everyone from the janitor to the president," says Trivette, now a flexible resource nurse in critical care and emergency at Moses Cone Memorial Hospital in Greensboro, N.C. "So you can't be intimidated by people in the upper echelons."