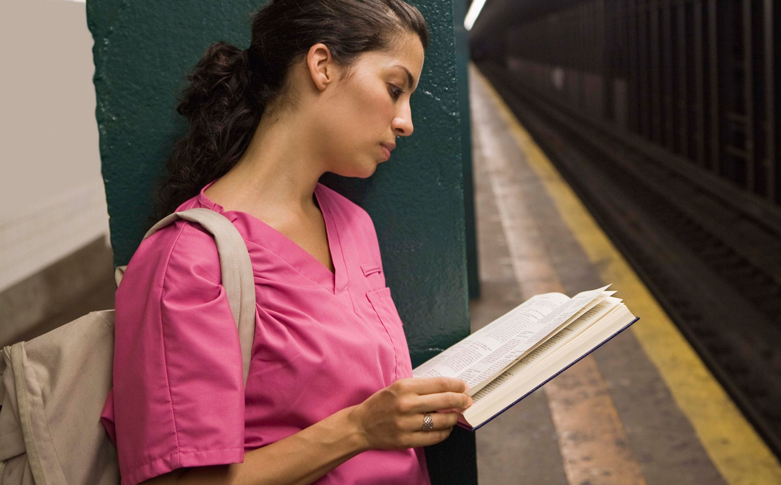 Creatas | Jupiterimages
We hate to break it to you, but wearing your hospital scrubs home could actually be a hazard. Health officials are concerned that deadly new "superbugs" spreading in some hospitals (think MRSA) can be transmitted unwittingly by those hospital staffers who wear their scrubs outside the building. The recent outbreak of CRE illustrates the importance of preventing the spread of superbugs.
Some hospitals have taken action, requiring staffers to change out of their scrubs before they leave the building. Some offer free scrubs laundry services to ensure that people outside the facility aren't exposed.
Meanwhile, scrubs manufacturers are working on a number of solutions, including antimicrobial fabric and airtight bags for nurses to transport their scrubs straight from the medical facility to their washing machine.
So, what's your reaction when you see medical personnel out in the world wearing scrubs? And are you a nurse who does? What kinds of reactions do you get from people in the grocery store? In the subway? On the street?