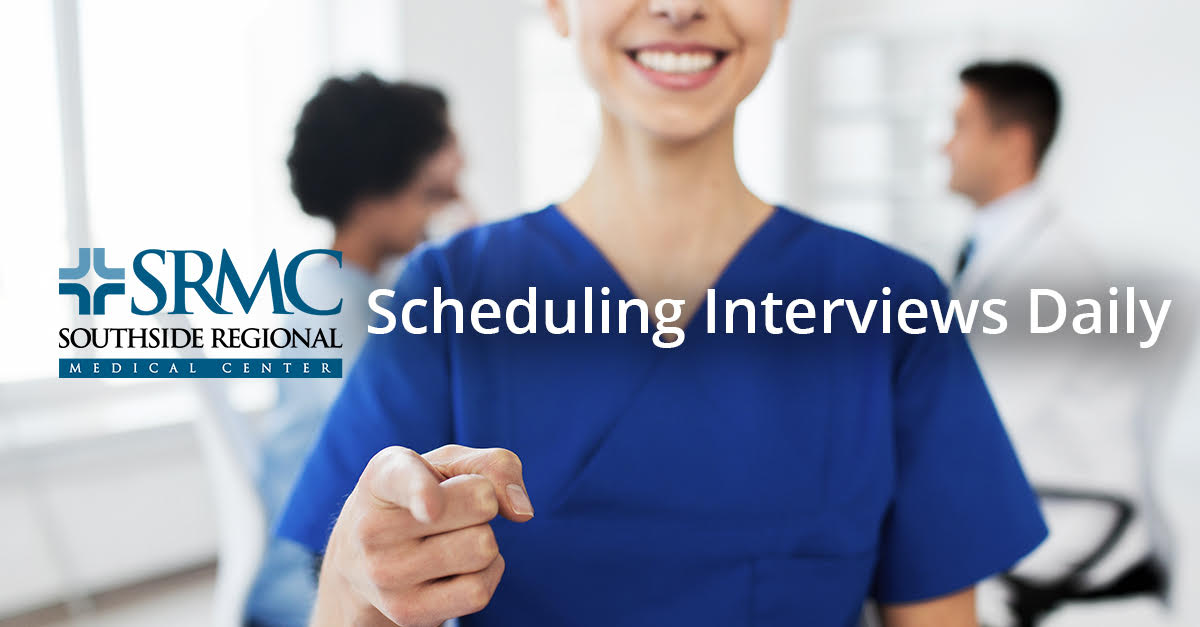 The Southside Regional Medical Center (SRMC) Team is expanding and scheduling interviews for a hiring event taking place in September!!
During the event, all invited nurses will interview with hiring managers in every department from Med-Surg, ER, NICU, and more! Nurses will also have the opportunity to meet with the HR team and learn more about the amazing and comprehensive benefit packages available.
To apply for this exciting career opportunity – simply visit Staff Garden from now until September 8th and create your free ePortfolio with Staff Garden. The SRMC HR team will immediately screen and schedule qualified nurses for the event!
This hiring event is brought to you by Staff Garden, a digital healthcare company focused on providing an innovative application for nursing professionals to create and manage their ePortfolio, providing them with greater exposure to the healthcare industry and quality career opportunities across the nation.
Whether a student or an experienced nurse, in an office or institution, StaffGarden is the place to easily organize your education, work experience, and certifications within one secure platform, and have a direct link to some of the most in demand employers across the country.