Drink getting lost in a sea of cans and cups? Looking for an awesome koozie for your off-duty beverages in the warm summer months? We've got you covered with these handmade, nurse-themed picks!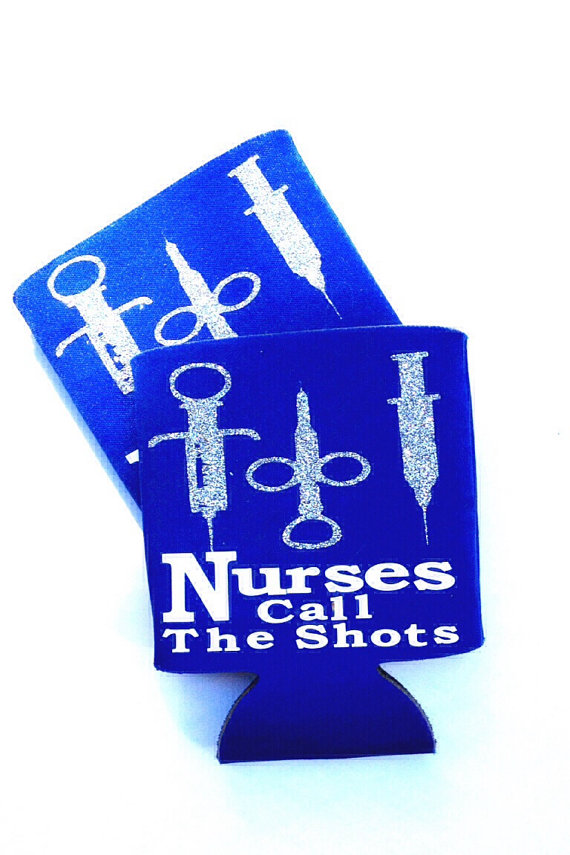 As you well know, nurses really do call the shots! You can add a monogram or additional design to this one-sided koozie, or customize it with a different color. The shop also offers discounts for larger purchases, making it a fun gift for your department or for a nurse party!
$4.95 each from Baileywicks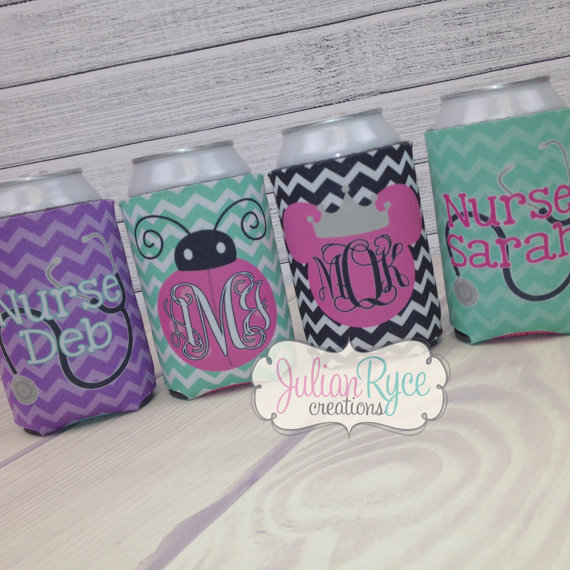 Made of neoprene, these koozies will fit 12-ounce cans, bottles or a 16-ounce water bottle. The same image will appear on both sides unless you request otherwise. The artists uses a process that actually binds the ink with the surface material, providing a long lasting image. You can completely customize your koozie–choose your chevron pattern or a different background pattern or color!
$9.50 from Julian Ryce Creations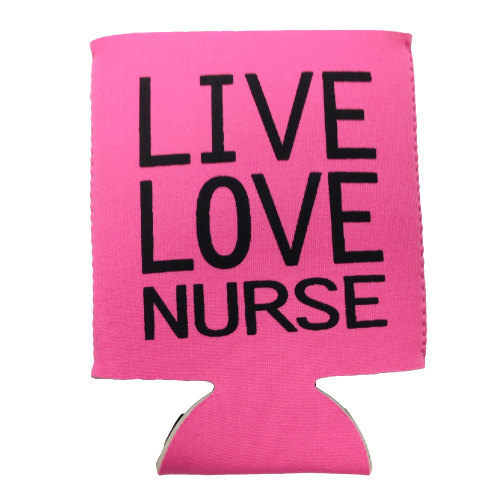 Three pretty important facets of your life! This high-quality neoprene koozie is guaranteed to keep your drink cold. It is professionally silk screened with a black imprint on both sides.
$4 from STL Clothing Company
Inspired to shop? Coordinate with the second koozie in this new Cherokee printed scrubs top:
Prefer solids? Match the last pink and black koozie with this adorable HeartSoul scrubs top: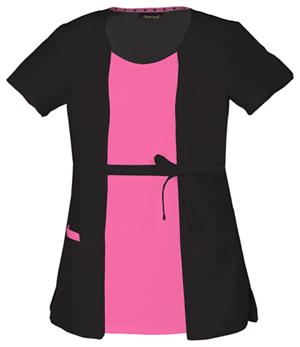 What do you think: Would you use these koozies? Sound off in the comments below!
Sponsored by Cherokee Uniforms