The 4th of July—it's a day that on-duty nurses partly enjoy, partly dread and fully respect.
Even though camaraderie and pride abound, anybody who's spending the day in scrubs knows the potential for a spike in injuries, thanks to libations, fireworks, libations PLUS fireworks, and grilling gone terribly, terribly wrong.
It's enough to give a nurse the red, white and blues…but only if you let it. This Independence Day, we suggest that you really get into the spirit of things, and feel like a true patriot when tending to the minor burns on that guy who forgot he was gripping a sparkler (you laugh, but you know it's true).
And since we fully support your efforts to demonstrate pride in your country, we thought we'd showcase some of our favorite 4th-of-July-inspired items from Etsy and the brands we love.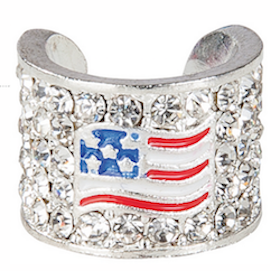 Because why not? Better yet, why not always?
Find it here.
It's the little things, like this star-stamped stethoscope charm by Cherokee, that help stir up a celebratory mood—even in the hospital.
No slip? No problem.
Find it here.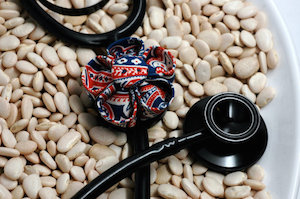 American patriotism meets a flower-shaped stethoscope add-on.
Find it here.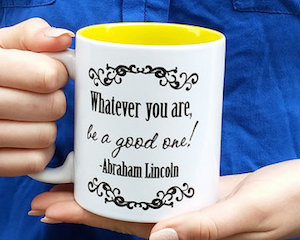 You said it, Abe. (And if you didn't, the mug is still adorable and clever.)
Find it here.
It's all in the tote bag.
Seriously—you've got a lot of things, and they all need to be stored somewhere. Might as well be inside a super cute, patriotic "somewhere."
Find it here.
We love that the 4th of July practically requires this crimson red mock wrap top by Dickies. Not only is the color flattering and festive, this piece likewise features princess seaming for added shape, snap details and two large patch pockets (perfect, since you'll be lugging around all that national pride).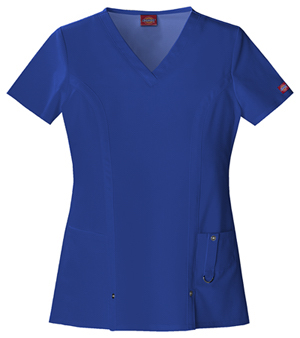 Not used to rocking red? Try this royal blue Jr. Fit V-neck top, also by Dickies, with princess seams, front patch pockets and a very convenient "D" ring for when you need more of a secure hold.
Does your hospital do anything to celebrate the 4th of July? Let's hear all about it in the comments section below!

Sponsored by Cherokee Uniforms