As we've shown here on Scrubs, there are TONS of awesome treasures for nurses on Etsy. But what we really love are the entire shops dedicated to the nursing profession.
We already showed you five great shops full of items made by and for nurses, and now, check out five more of our favorites below!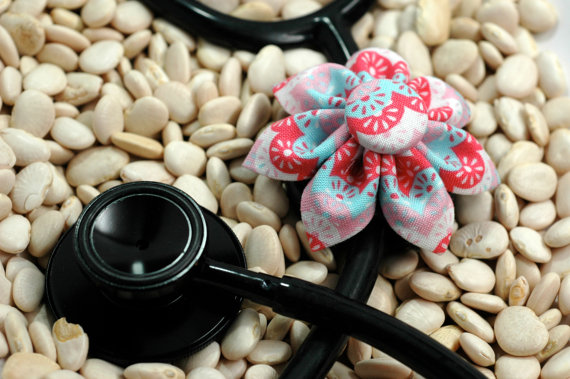 Addie Bean Blossoms, based in Rhode Island, creates retractable badge reel ID clips and stethoscope ID tags adorned with beautiful handmade fabric flowers. Everything is under $10, and you can choose a single item or mix and match stethoscope and badge reel accessories to really punch up your look. Custom orders are accepted and easy to arrange if you wear a specific color often and want to match.
Scrub Heads is chock-full of bouffant scrub hats for surgery and any other nursing activities that require your hair to be covered. Each hat comes in one size that can be easily adjusted, and the bouffant style won't ruin any 'do you're currently rocking.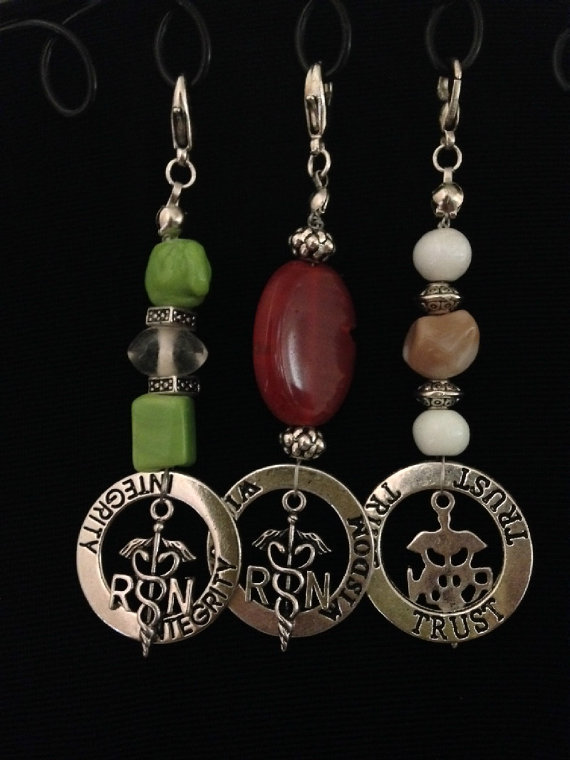 A shop called "Nurse Week Gifts"—it doesn't get more straight-forward than that! The shop is full of unique charms made from combinations of colorful glass beads, and metal and glass spacers. These RN affirmation charms include an antique silver RN caduceus charm combined with a circular affirmation (proud, respect, integrity, trust, imagine, discipline, harmony, honesty, passion, wisdom or focus). A lobster clasp lets you decide how to display it! Charms are 2 1/2 in to 3 inches in length.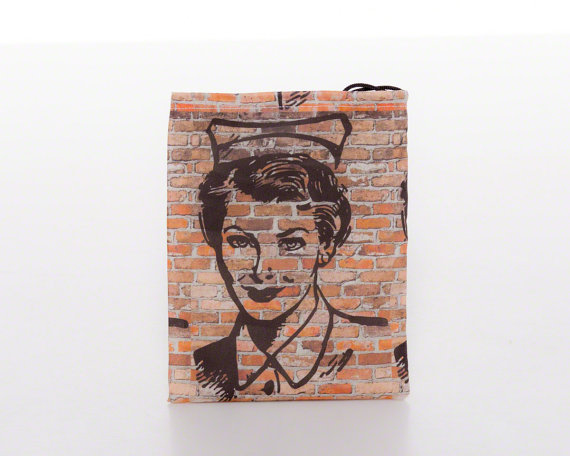 Looking for a gift for your coworkers? Nurse Insomniac makes gift and favor bags crafted from retro, vintage and antique images of nurses. Order the bag of your choice, fill it with trinkets (breath mints, pens, favorite candy bars, hand cream, K-cups, tea bags, gift cards, etc.) and after it's empty, the bag can be used to hold keys, coins, makeup, a small wallet, journal or notepad. Pretty fun and useful!
Sharon has created 15 PAGES (!) of badge reels. If you can't find something you love here, we don't know where you will! She also sells tons of other great stuff, including night lights, pillboxes, mirrors and necklaces. Dreaming of Paris? Get inspired to make your dream vacay happen with this Eiffel Tower and heart badge reel. Each clip swivel has 360 degree rotation which allows you to "badge yourself in" at card readers of any height.
Nurses, which are your favorite Etsy shops (or any online shop!) for nursing-inspired items or items actually made by nurses? Share them in the comments below!