Being a nurse is nothing to be shy about. If you're pumped about your profession and looking to sport a little outward career love, we've uncovered five awesome decals to help decorate your car (and home!) and share your profession with the world.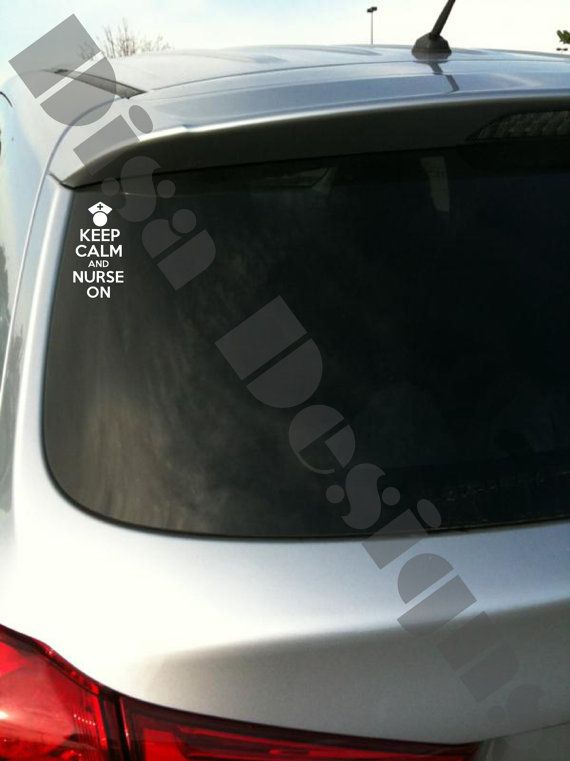 The classic "Keep Calm" logo gets the nurse treatment with this fun decal for your car. (Disa Designs, $5.50)
We have to agree–anyone having a rough day would feel better after encountering a nurse! This car decal comes in several colors. (J Friddell, $5)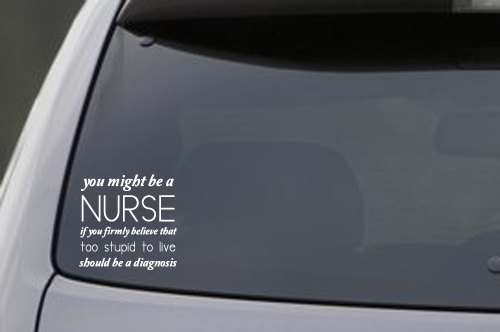 If you're more into humorous decals, you might enjoy this one…and your fellow nurses will get a real kick out of it! (Good Deed Graphics, $5)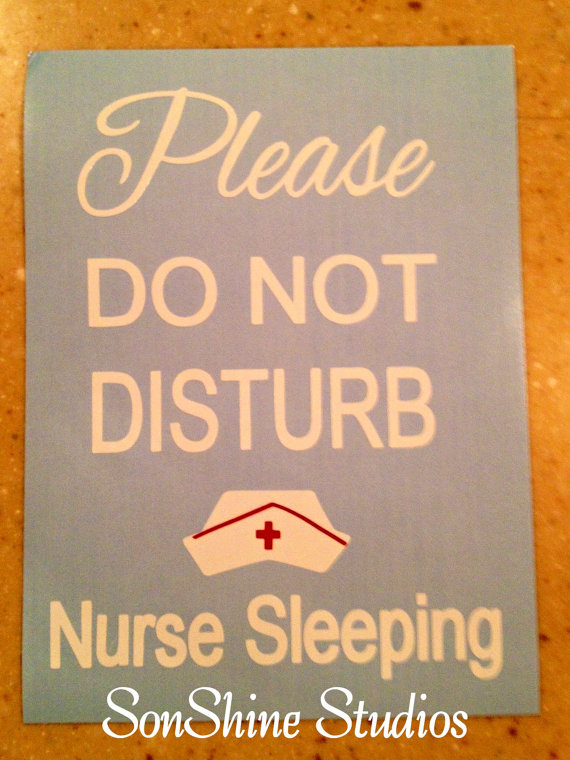 Rather have a decal for your home? This warning not to wake the sleeping nurse would be perfect for the window right next to your front door. (Sonshine Studios, $9.50)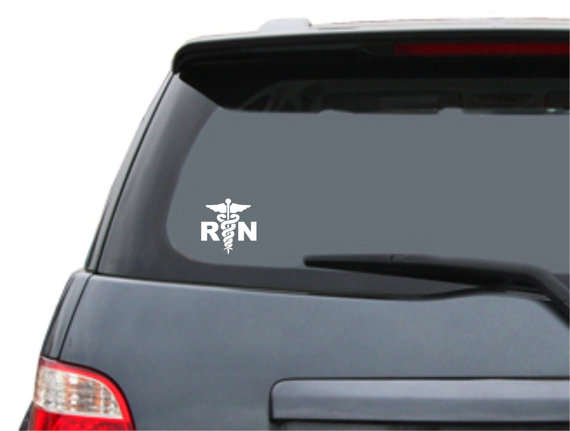 Like the idea of a car decal but want to keep things simple? We love this chic RN decal, handmade right here in the USA. (Bri The Decal Guy, $7.50)
Would you ever put a decal on your car? Which is your favorite from our list? Let us know in the comments below!