Nurse bling: Defibrillator toaster
In case a boring old toaster just isn't doing it for you or your kitchen anymore, might we recommend shocking your bread back to life with a defibrillator toaster? A would-be perfect gag gift for a nurse, the toaster is pretty straightforward in use: Place a slice in each tray, select your toasting level, apply pressure and viola, all clear! FoodBeast.com tells us that if you look closely, you can see the heart rate imprint that will be left on your toast.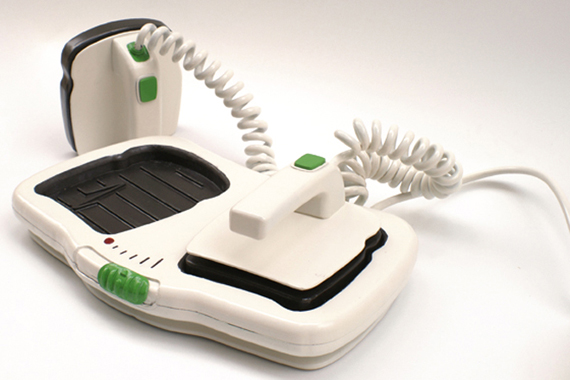 Sadly, the toaster isn't available for purchase (that we can find), but it's still fun to think about. What other items have you found that would make the perfect funny nursing gift?
Source: Shay Carmon