'Tis the season for holiday shopping! You want to get your favorite people something they'll really love, that's useful and wanted and treasured. But you may not always have the money or time to either buy or craft something big. Luckily, we've unearthed a sweet and inexpensive DIY gift for your fellow nurses.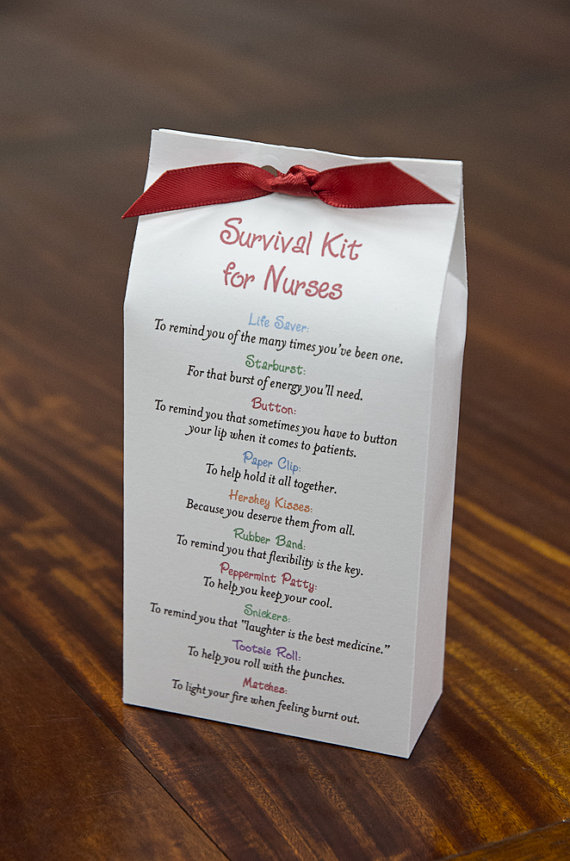 This printable DIY just requires you to order and download the template, print, cut, glue and fill with the easy-to-find goodies outlined on the bag. Pretty cute, right? This is an awesome gift to give to your fellow nurses, especially if you need something unique you can give to several people.
A list of the contents is printed on the outside of the box and says:
Life Saver: To remind you of the many times you've been one.
Starburst: For that burst of energy you'll need.
Button: To remind you that sometimes you have to button your lip when it comes to patients.
Paper Clip: To help hold it all together.
Hershey's Kisses: Because you deserve them from all.
Rubber Band: To remind you that flexibility is the key.
Peppermint Patty: To help you keep your cool.
Snickers: To remind you that "laughter is the best medicine."
Tootsie Roll: To help you roll with the punches.
Matches: To light your fire when feeling burnt out.
Pixiedust Gifts, $4.50
Want to throw something else into the bag for an extra special friend or family member? Match the red print and ribbon on your survival kit with a red scrubs top. Perfect for the holidays! From Cherokee.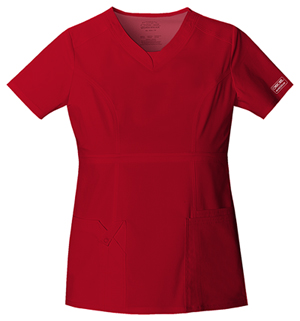 Like a little contrast? Try this shaped v-neck top in a vibrant green from HeartSoul:
What're you getting your favorite nurse for the holidays this year? Fill us in and share your ideas in the comments below!
Sponsored by Cherokee Uniforms