Nurses—have you taken a moment to think about how much you rely on technology?
Take into consideration your smart phone, and how it can represent your only access to the outside world for hours at a time. Or, when you're clocking out in the wee hours of the morning, how it can guide you to the nearest 24-hour menu.
Finally, let's not forget how your gadget of choice lets you hang with us in the break room so you don't have to deny yourself a midday Scrubs fix when the craving calls (and yes, that was a completely shameless plug).
That said, it only makes sense that we would devote at least one "Nurse Bling" post to the devices that keep you afloat, right? Of course! Now scroll on down….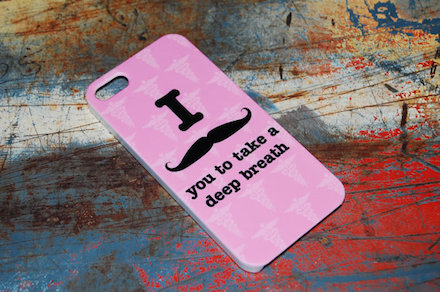 Because everybody loves a good double entendre.
Get it here for $10.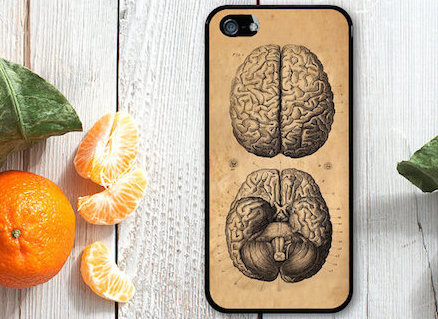 Look at you, being all vintage-chic 'n' stuff.
Get it here for $14.
Warning: There may be a time when you prefer to remain incognito, and the bold font/red backdrop won't exactly boost your civilian disguise.
Get it here for $8.
It's funny because they won't realize you're being 100 percent serious.
Get it here for $9.
(Insert mic drop here.)
Get it here for $15.
And now for your laptops—student nurses say "heyyy!":
Not for two weeks, not for two years, but for LIFE.
Get it here for $10.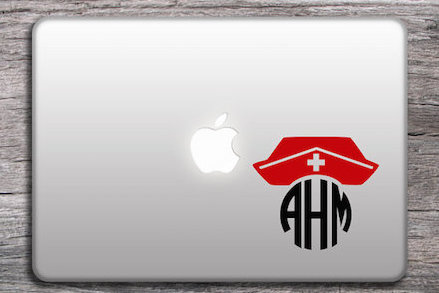 In case anybody forgets your initials.
And your career choice.
Get it here for $3.50.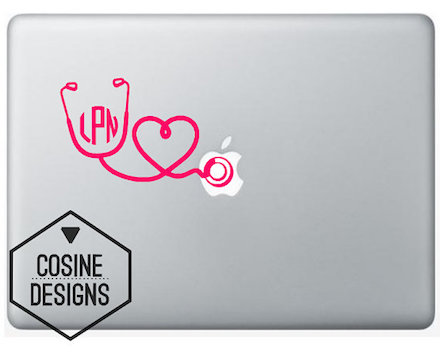 We figured we'd end this post on an adorable note. We think we succeeded (see above).
Get it here for $2.50.