You guys. We're loving this handmade, blinged-out iPhone case made especially for nurses. While it's certainly not for those with more simple tastes, the case is perfect for nurses who love to proclaim their profession with fun accessories!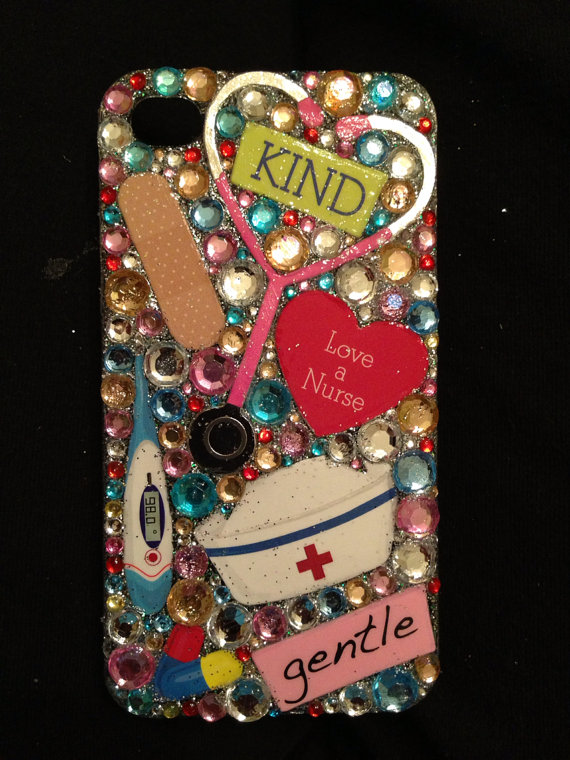 The case can be made for an iPhone 4/4s, iPhone 5, Samsung Galaxy s3, Samsung Galaxy s4 or Galaxy Note II. It's embellished with nursing knick-knacks and can be customized. Topped with lots and lots of rhinestones and sparkle, the bling is glued down with a cement glue and then sealed, so nothing will fall off. From BBB Cases on Etsy, $35
Would you ever sport a case proclaiming your profession? What does your phone case currently look like? Tell us in the comments below!