All right, so the concept of being a "free spirit" and having a rigid work schedule don't exactly go hand in hand. However, that doesn't mean you can't channel a vibrant, free-spirited look when you're on the job. In fact, we encourage it. And should anybody ask, you can just tell them you're a nurse by day and nonconformist painter/avant-garde poet by night (or, you know, the reverse).
Let's dig in, shall we?
You recognize this…it's your work tote, just way more colorful and covered in bold patterns. A zipper keeps your belongings in, and a wealth of pockets keeps your life organized (aka sane). Oh, and in case anybody forgets your name, they can refer to your bag, which will have it on display (new nurses, we're talking to you). Find it for $13.99 here.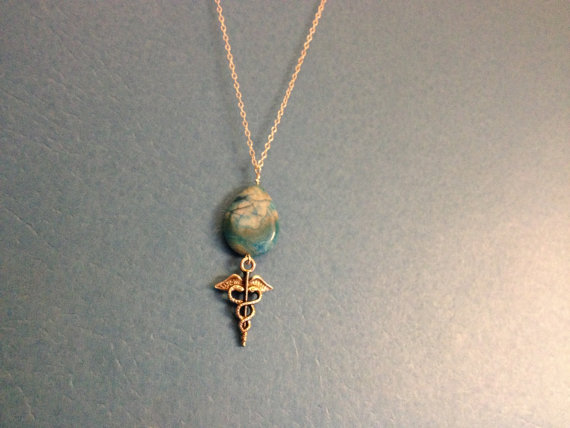 Nothing says "boho" like agate…right? Right. And nothing says "nursing" like, well, a nursing symbol…right? Definitely right. Find it for $24 here.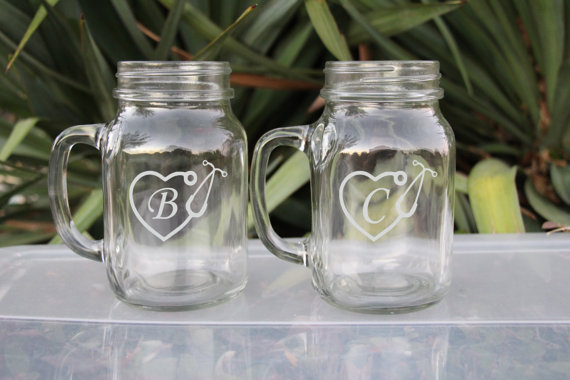 Saving trees meets saving lives in this personalized, steth-touting tumbler. Stash yours in the break room so you can ditch those not-so-cute-anyway paper cups you've been using (and rather unenthusiastically) for those stolen moments of sweet, sweet hydration. Find it for $13.99 here.
Of course, your actual scrubs aren't to be ignored. Complete the look with this V-neck gem by Dickies. Between the elastic and the side vents, you won't even have to work at looking totally carefree while you're on the job (even though you're kind of not…like, ever). Find it here.