Looking for that perfect piece of jewelry that matches everything, is classy and lightweight, and calls attention to something you love? Maybe we can help! We love this great hand-stamped bracelet with an RN at the end of the cuff, and thought you might, too.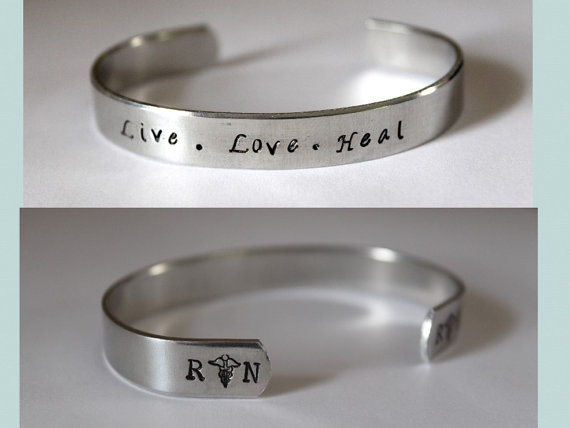 The cuff bracelet reads "Live Love Heal" and makes a great gift for yourself or a coworker, or for "Secret Santa" at work! Want a different quote? Just message the artist!
This hand-stamped cuff is six inches long and 1/4 inch wide, and is adjustable. It's a bright silver tone and made of high-grade aluminum 1100, which is safe on your skin. It won't tarnish, fade or change colors.
Inspired to shop? Coordinate with your new bracelet in this adorable scrubs top from Cherokee: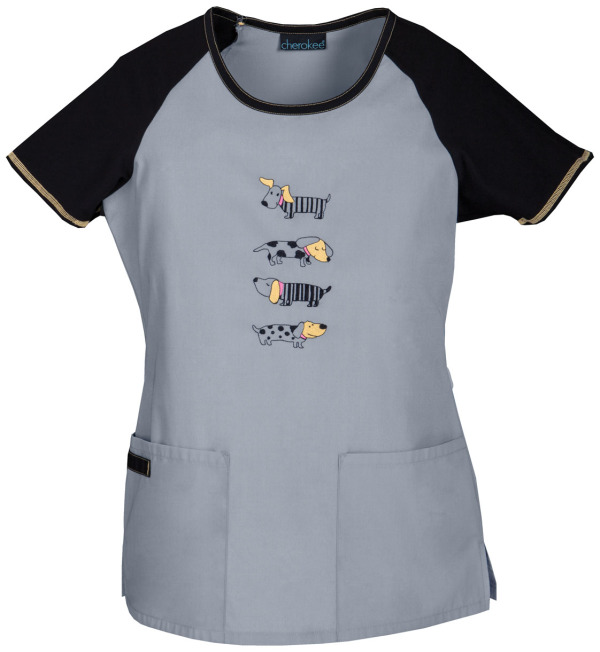 Nurses, would you give this bracelet as a gift? What are your favorite things to gift to fellow nurses? Tell us in the comments below!
Sponsored by Cherokee Uniforms