Nurse bling: handy pocket reference cards for nursing students
You can expect to find a whole lot of great nursing stuff on Etsy…we think we've shown that over the years with our nurse bling series! But today we want to share something really unique and awesome for all of our nursing students and recent grads.
While an adorable handmade necklace or nursing tumbler is great, handy pocket reference cards might be the thing you really need when you're studying or in a pinch at work. But, short of making them yourself, how do you get your hands on a set of useful cards? Turn to the site known for carrying tons of amazing handmade wares. It might not be the first thing you'd expect to find, but it turns out it's there!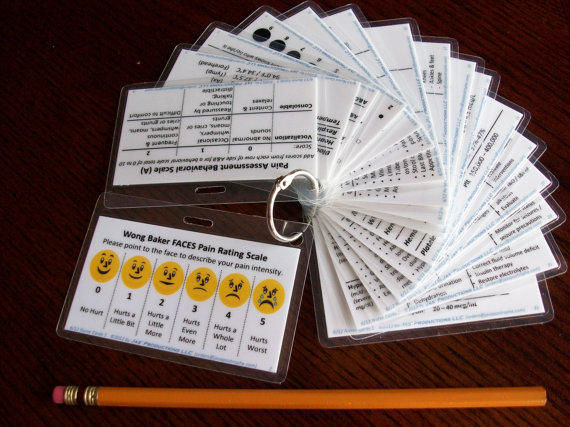 Nurse Cards are a handy and durable pocket reference card set for nurses. The small, rigid, plastic laminated cards are packed with information such as:
● Normal ranges for vital signs
● Normal ranges for blood test results
● Assessments ranging from pain scales and integumentary to neurological and musculoskeletal
● Fluid and electrolyte imbalance etiology, manifestations, and interventions
The basic set comes with 17 cards held together by a binder ring; there's also a medium sized card deck here. Work in peds? Get the expansion pack just for your speciality here.
Jas Apostrophe, $20
Inspired to shop? Coordinate with the cards in this new Cherokee printed scrubs top:
Or go for the contrast in this new Dickies printed top: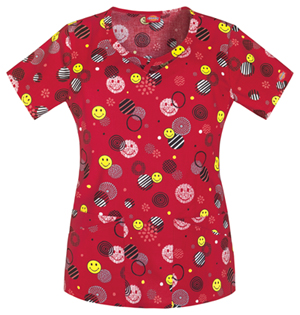 What do you think: Would you use these cards? Sound off in the comments below!
Sponsored by Cherokee Uniforms