"Keep calm, I'm a nurse" is likely something you've said (or at least thought!) a time or two, whether in the hospital or during crises in your off-duty life. And if that's something you want to proudly display on a t-shirt, well, we think this one is pretty great!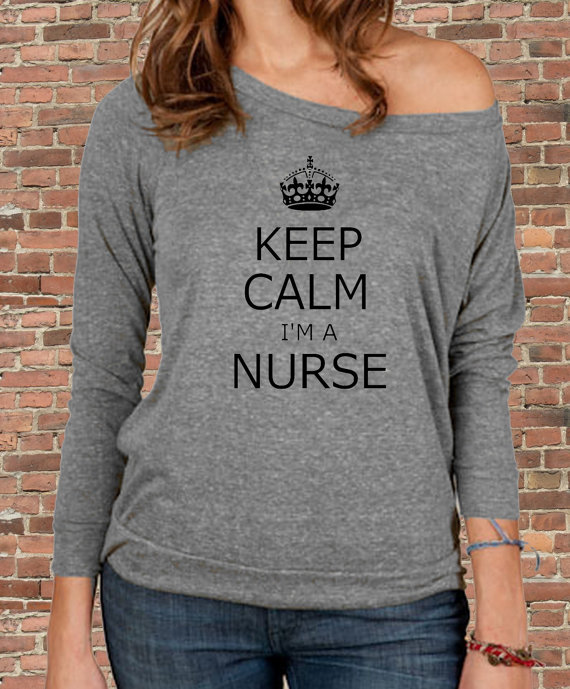 Designed and printed by Etsy seller Bluebeard Studio, the shirt comes in sizes S-XL and in both gray and purple. We love the slouchy style of American Apparel shirt and the wider neckline. It's also super comfy, made with 38% cotton, 50% polyester and 12% naturally occurring rayon.
Each shirt is hand printed, so slight variations will occur and each one is totally unique. It's a great holiday gift for your favorite nurse or your Secret Santa recipient!
Keep the royal, baroque theme going with this striking black and white scrubs top from Cherokee!
Do you have a nurse-themed t-shirt that you love? Tell us about it in the comments below!
Sponsored by Cherokee Uniforms