Okay, so you had a little bit of fun in nursing school, because you're there doin' your thing. But, at the same time, one could say it was a real blood-sweat-and-tears kind of experience. Which is why graduation (woot woot!) is not only a proud and momentous occasion, but also cause for only slightly reckless celebration.
If you're thinking of hosting a nursing school graduation get-together (or surprising somebody with a party, because we all know how much nurses love surprises), we've found some items that are just perfect for the occasion. While the amount of time we spend trolling the Internet for nurse-related items is slightly embarrassing, it does turn up some pretty gosh darn adorable stuff, like the Etsy finds below.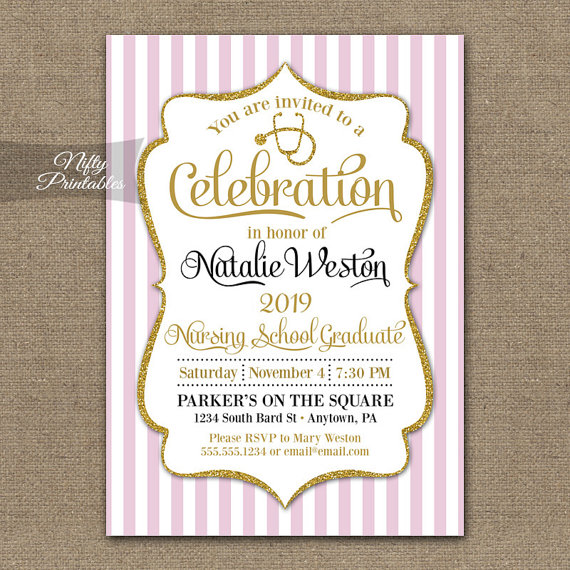 If you're going to plan a party, invitations are a good place to start. (Unless, of course, it's a party of one. No judgment here…the cleanup is definitely minimal.) That said, even if you're the type who doesn't plan way ahead, it's cool, since these personalized invitation cards are of the print-at-home variety.
You can find them here for $15.
Just another option (in case pink stripes aren't your thing), also printable and here for $10.
The best gathering is the kind that gives rise to a whole slew of outrageous and somewhat questionable photos. You know exactly what we're talking about—like when you wake up to 24 Facebook notifications, and then remove the tag on one out of every three. Which is why these printable photo booth masks are key.
Just think: you + beard = not easily identifiable.
Just don't quote us on that. Oh, and you can find 'em here for $4.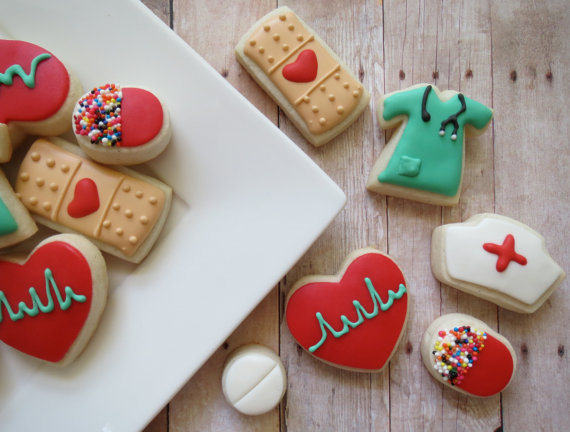 Because everybody loves cookies, here are two dozen that are almost too cute to eat.
Did you notice the emphasis on "almost"? Oh, you did? Good.
Order them here for $25.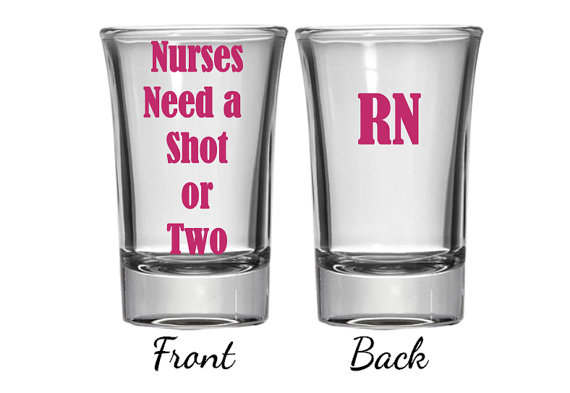 There's no reason not to celebrate with a shot or two. Not because of morning class, that's for sure (insert high five here).
Psst, you can get this trouble-maker here for $5.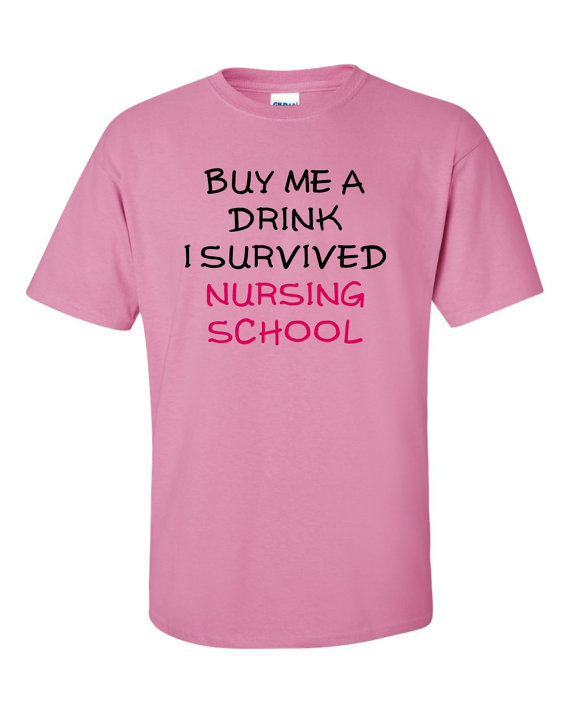 Please note that while we bring you this shirt for your consideration, we refuse to be held accountable for its success. Especially since it feels imminent.
Find it here for yourself and/or other partygoers for $16.
Are you a nursing student on the verge of graduation? Tell us which party favor best suits you in the comments section below.