Nurse bling: Nurse poster art print
Want a pick-me-up for your office at home or work, but not really feeling the inspirational cat poster telling you to "hang in there"? Try decorating with this cool wall print of nurse traits. A great gift for yourself or your favorite nurse!



For $10, you get a PDF of this sweet artwork to print yourself and frame and customize as you like.
Inkd Design Studio, $10
Inspired to shop? Get in the artsy spirit with this Cherokee scrubs top featuring cartoon drawings: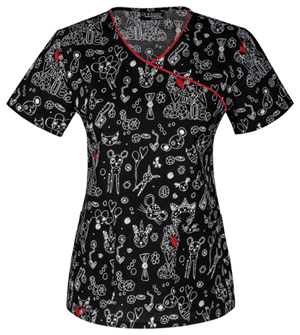 Nurses, would you give this print as a gift? What are your favorite things to gift to fellow nurses? Tell us in the comments below!
Sponsored by Cherokee Uniforms