Looking for a little bling to decorate your wrists? We found the perfect charm bracelet for you!
Created by Karina Made This, this adorable handmade charm bracelet features tons of charms unique specifically to nurses. Our favorite? The pink "RN" and caduceus with "rescue ninja" written underneath.
Charms are 1′ long and are made of sturdy lightweight plastic and sealed to lock in the color (but are not waterproof). The backsides of the charms are flat and solid white, and the silvertone metal bracelet is 7½" long.
Check out the bracelet on Etsy, where it's listed for $16.

Match your new bracelet to this adorable pink scrubs top from Cherokee!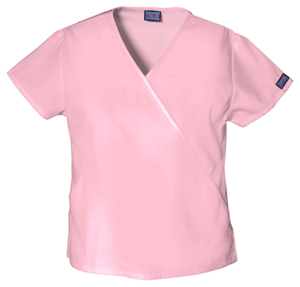 Have a nurse charm on a bracelet you already wear? Or maybe you've been known to sport some other type of nursing jewelry? Tell us about it in the comments below!
Sponsored by Cherokee Uniforms