TOMs, the canvas slip-on sneakers known for their "buy a pair, give a pair to a person in need" campaign, have had a growing surge of personalization popularity over on Etsy. You can have just about anything painted on a pair of TOMS, from your college football team to the date of your wedding. But, of course, we were most impressed by the options made for nurses…like this adorable pair!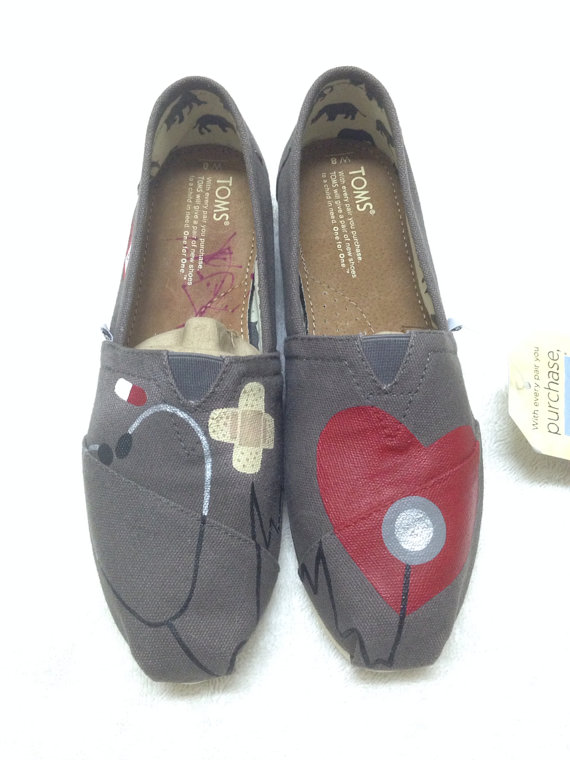 These gray canvas TOMS feature a heart, EKG, stethoscope, syringe, RX bottle and pills. Too cute! All of the seller's shoes are made to order, hand-painted and one of a kind, which means they're also customizable if you'd like to specify a different shoe or paint color.
Stacy Rhea Shoes, $75
Inspired to shop? Match the shoes with this Cherokee scrubs top:
Or coordinate with the heart in this classic Dickies top.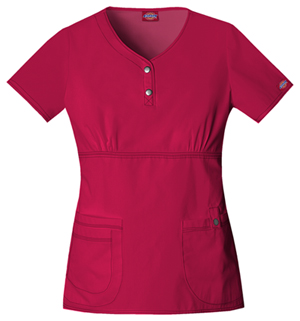 What do you think: Would you sport these shoes when you're off the clock? Sound off in the comments below!
Sponsored by Cherokee Uniforms