You're exhausted, stressed, overworked and unsure of the last time you saw your friends. Diagnosis…nursing student? If so, you'll get a kick out of this hoodie from TeeSpring.com!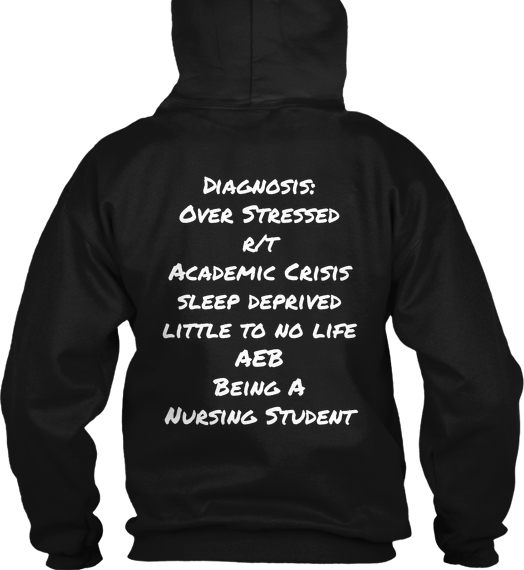 Created by a fellow nursing student, the hoodie (also available as a t-shirt) needs 50 pledges to buy before it can be printed and shipped off. If you're feeling the love, support a fellow nursing student and grab something that will put a smile on your peers' faces this winter.
"Nursing student diagnosis," TeeSpring.com (between $30 – $40)
Love the look of a crisp white design on a black background? Get the same style (that you can wear once you land your first nursing gig!) with this cute black and white Cherokee embroidered scrubs top.
What do you think: Would you wear a hoodie like this one, or would you have when you were in nursing school? Sound off in the comments!
Sponsored by Cherokee Uniforms