Nurse bling: Pediatric nurses—this one's for you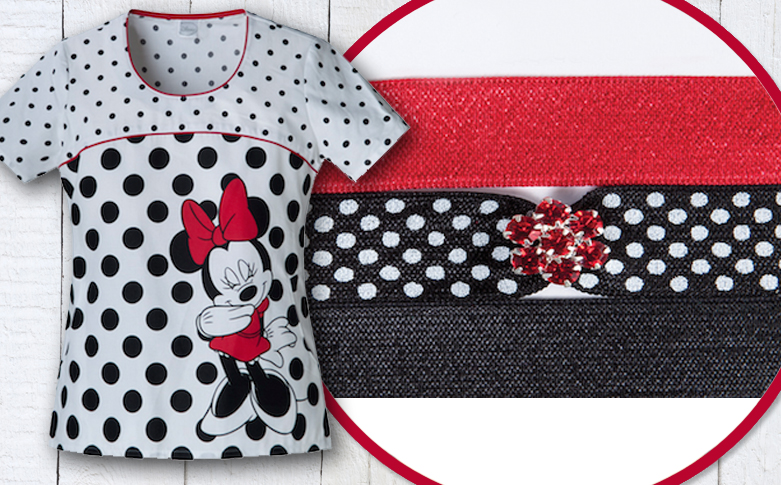 There are a lot of perks to being a pediatric nurse. Not only are your patients themselves goofy and adorable, but you get to wear scrubs that are goofy and adorable, too. And for that, the part of you that still loves Disneyland in all of its funnel-cake glory says, "Hooray!"
That must explain why we had so much fun picking out the next three pairings, which are just darling, if we do say so ourselves.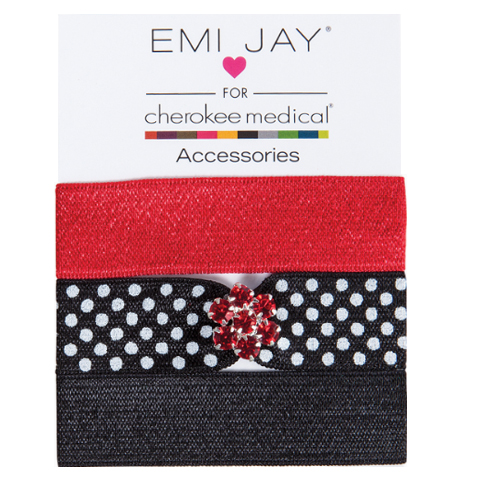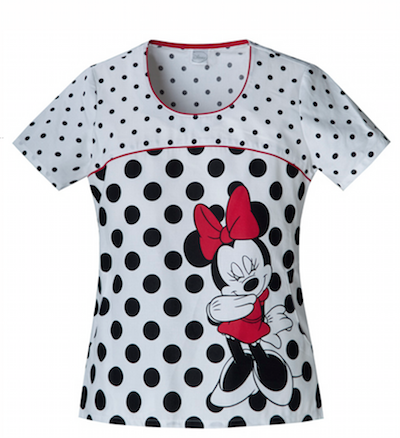 Don't worry, you're not the only person who can't name the star of Disney's Frozen. Thank goodness for those classic characters, like Minnie Mouse, whom you both you and your patients know and love.
Needless to say, this Disney-inspired work getup is bound to be a conversation starter that'll help make your tiny visitors feel right at home.
Oh, and the Cherokee round-neck top that features the lovable Minnie is pretty practical, too. Side vents keep things nice and breezy while angled pockets are great for stashing all the necessities, like the matching "no-pull" Emi-Jay hair ties you see above.
And lollipops…lots and lots of lollipops.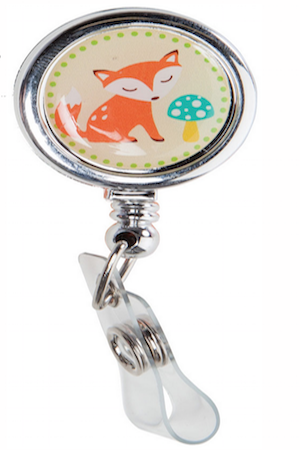 If there are two things kids gravitate toward, it's cuddly forest animals and pastels. And now, there's no need to choose between the two.
Not only does the Cherokee badge reel above offer a full 36 inches of retractable nylon cord, but the fox pictured in the scene is simply too cute for words. And because we know those hospital floors can get chilly, we've paired it with this ultra-feminine polka-dot long-sleeve, round-neck tee from HeartSoul.
Charm is all in the details, and these colorful work accessories have plenty to spare!
The handmade lanyard from Cherokee isn't just a comforting touch the little ones on your floor will appreciate—it's hand-washable, too, so you can make sure it's clean to the touch. As for the elephant, the site tells us her name is Ellie.
We also threw in some vibrant, no-show HeartSoul socks for ladies size 5-11 because we know comfort is important to you, too. Medium compression and a cotton/spandex blend means there will be less sighing at the end of a long workday—and that's nothing to scoff at.
Sponsored by Cherokee Uniforms