Nurse bling: Personalized sterling silver necklace
A sweet, personalized necklace is the perfect gift for your nurse BFF…or for yourself!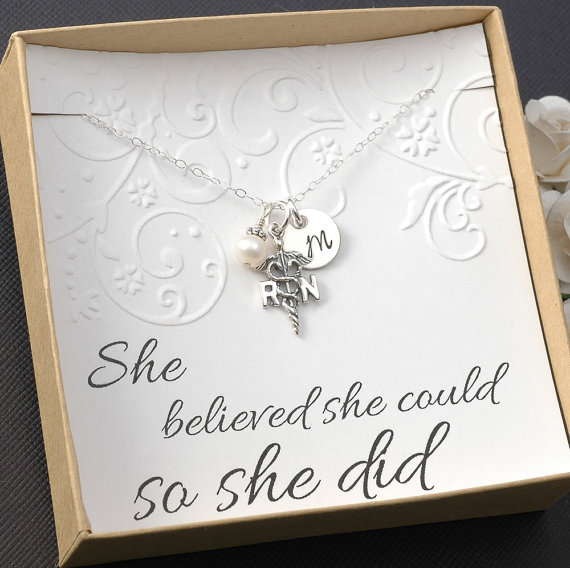 This beautiful sterling silver RN charm necklace comes displayed on a gift card, which features the empowering quote "She believed she could so she did," and includes a pearl charm and an 11mm initial disc. You also can add a birthstone charm for even more personalization!
Inspired to shop? Sport your necklace with this embroidered Cherokee scrubs top for a perfect match!
What do you think: Would you wear this necklace or give it as a gift? Sound off in the comments below!
RELATED POSTS:
Personalized charm necklace
Blessed nurses necklace
Necklace roundup – 5 of our favorites!
SEE MORE IN:
Beauty & Style, Nurse Bling, Scrubs Style, SPI
Want scrubs like these? Find a retailer near you!