Want to add a little bling to your wrist? We found the perfect simple bracelet featuring an RN charm to express your love for your profession. This classy and inexpensive find makes the perfect gift for yourself or your favorite nurse!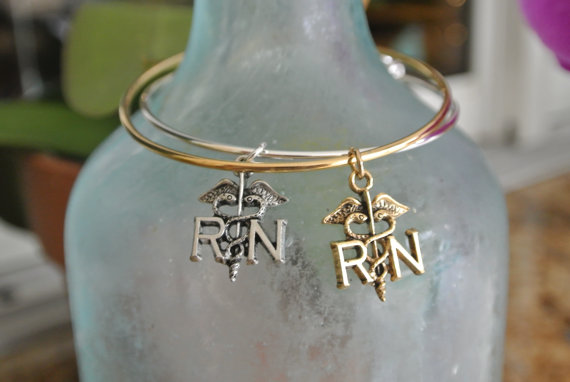 The adjustable bangle bracelet (it slides to expand to 8.5 inches) comes with an RN charm in gold or silver. The artist can also customize the bracelet with additional charms—just ask!
Landlocked Mermaid Designs, $13
Inspired to shop? This adorable new scrubs top from Cherokee will coordinate with either bracelet: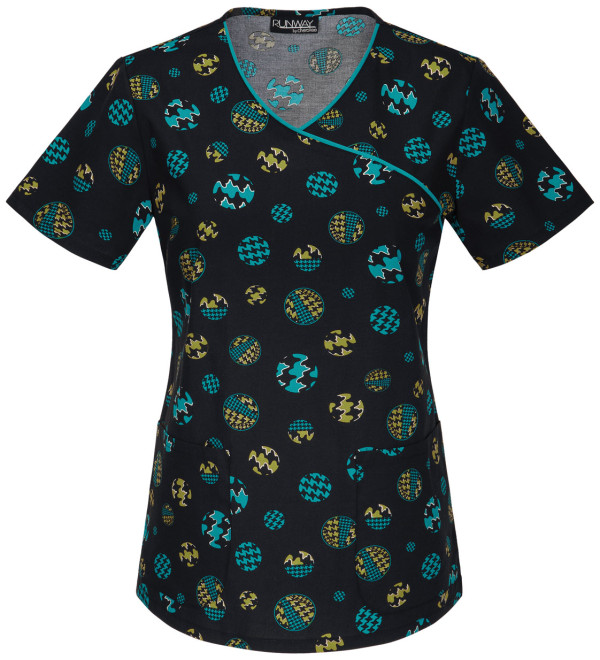 Nurses, would you sport this bracelet? Do you currently own any nurse charms or jewelry? Tell us in the comments below!
Sponsored by Cherokee Uniforms