Thinkstock | Scrubs
Warmer weather aside, spring can be a rough time for nurses. While all those other non-nurse folks are treating themselves to spring break vacations and BBQs, nurses are on duty and ready to lend a hand when a potluck item is undercooked and three-fourths of the party comes down with food poisoning.
But being a nurse has its own perks, and even if your next set of vacation days isn't exactly on the horizon, you can still add some spring-break pep to your workday step by channeling a few R&R vibes via your scrubs.
(Just don't be surprised if you bring some of your vacation-hungry colleagues to tears.)
On that note…
Dreaming of long white beaches? Check out some of the luau-inspired gear we dug up below—maybe you can even drink your coffee out of a pineapple sometime: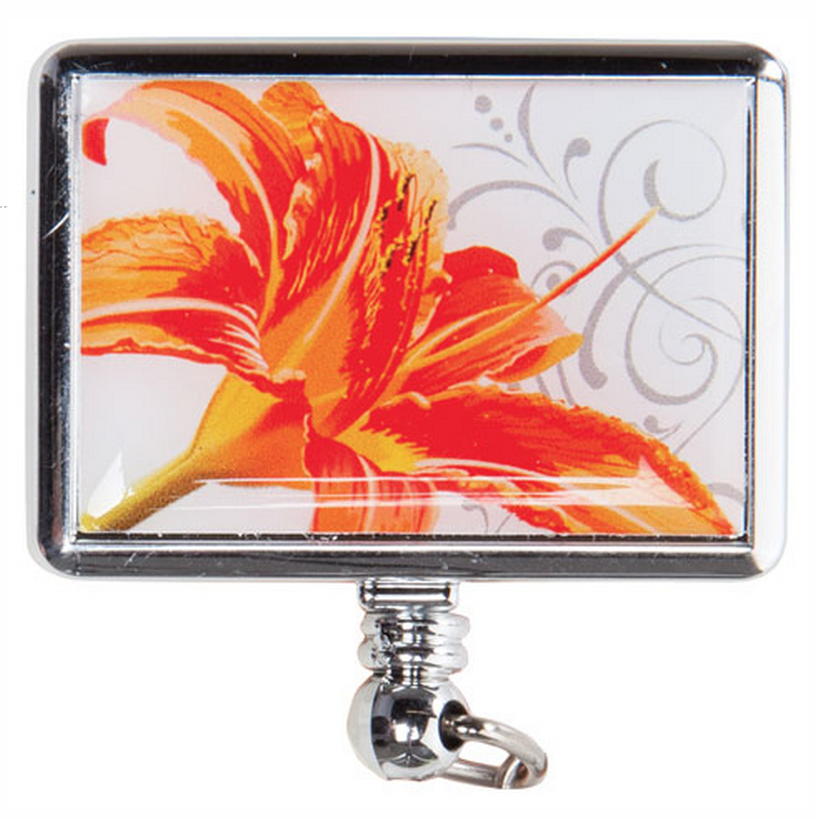 Wearing this Cherokee badge reel is kind of like having a real hibiscus flower clipped to your body, only better, because this one happens to feature a retractable 36-inch cord and a spinning alligator clasp. You know—for a more secure hold on your ID.
And, as a bonus, it's probably not going to agitate your allergies anytime soon.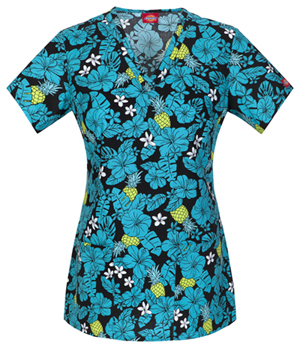 This V-neck top by Dickies is casual Friday
But with roomy patch pockets and side vents, it'll fly for hard work on Wednesdays, too.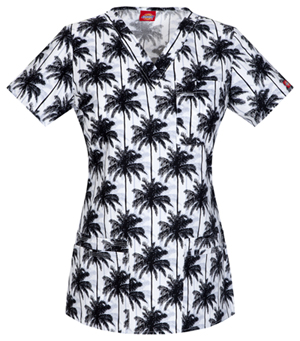 There's multi-needle topstitching, and then there's multi-needle topstitching PLUS palm trees. Throw in a few pockets for your pens and cellphone, utility loops and side vents, and you've pretty much got the perfect scrubs top.
Also known as the "Youtility" Jr. Fit V-neck, courtesy of Dickies.
Are you more of the "active adventure" than the "lounging under an umbrella" type? Fabulous—let's talk safari themes: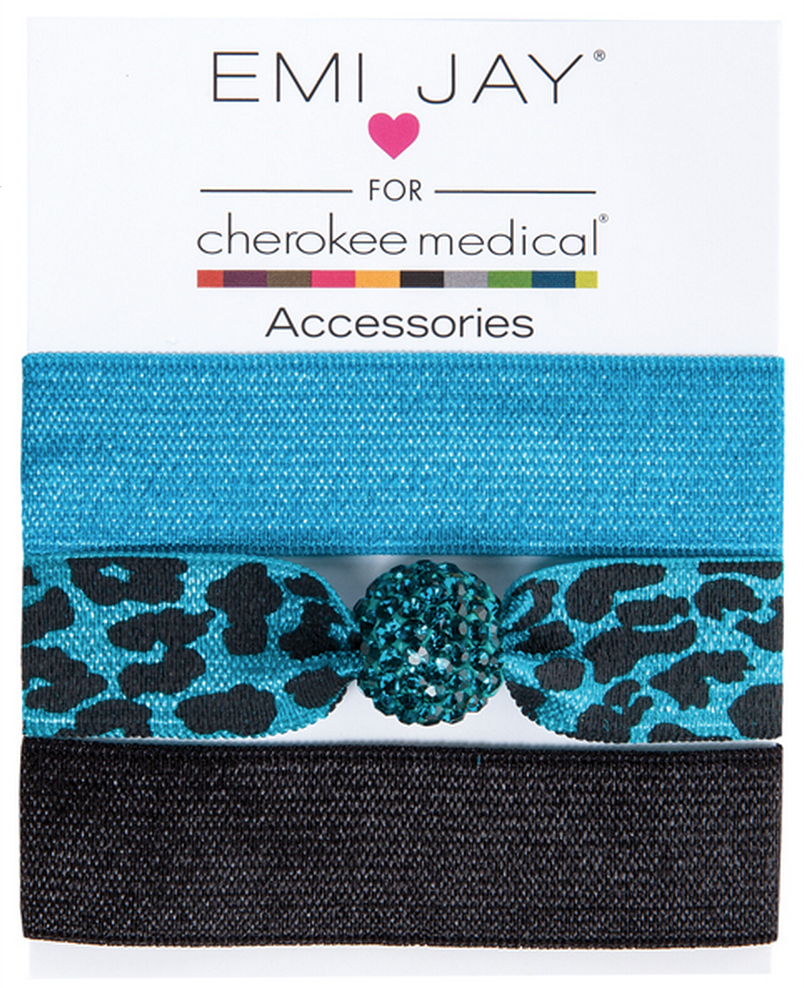 To the person who thinks that animal prints have no place in the hospital—see the Cherokee Emi-Jay hair ties above. Wild, isn't it?
We especially love these ties because they're tug- and tangle-free, so any "hair pulling" that you experience will be entirely figurative.
If your place of work was located in a wildlife park, surrounded by Jeeps and lions, we'd like to think that this would be your official uniform.
While this "African Safari" Jr. Fit V-neck top by Dickies may not help you blend into any hospital foliage when the day takes a turn for the "unruly," it does include double front patch pockets, back elastic and side vents.
Oh, and it's 100 percent cotton. So, kind of like "adventure meets comfort." Ya dig?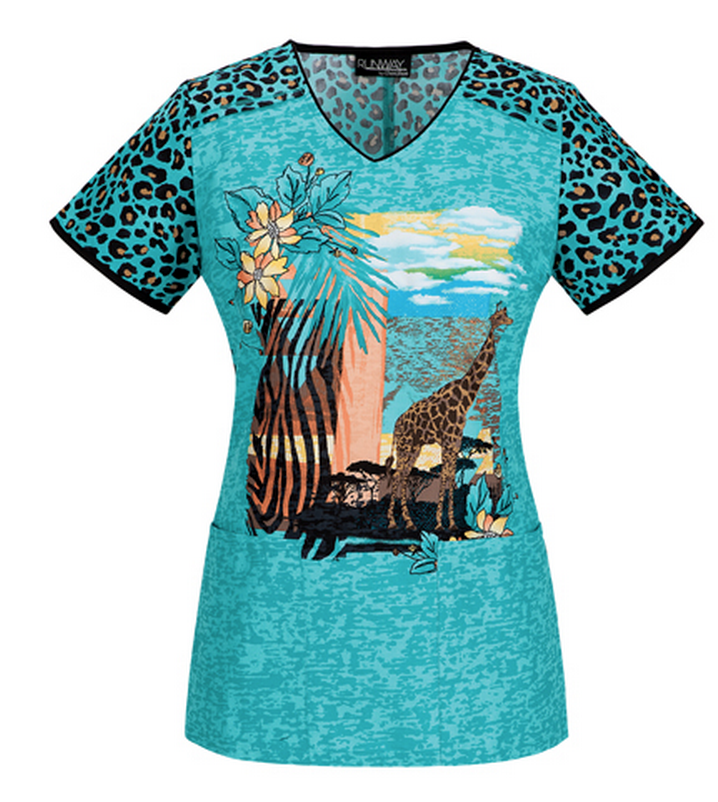 Nothing says "thrilling" quite like a giraffe. And now, thanks to Cherokee, you can wear one.
If you're a pediatric nurse, this is the perfect V-neck top for keeping things light and fun—just be prepared to answer a lot of questions about giraffes, like "What do they sound like?" Which is actually pretty difficult to answer.
Bust darts, two roomy patch pockets and side vents will help keep the mood light and fun for you, too.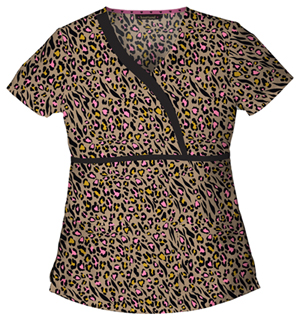 We believe the word for this mock wrap top by HeartSoul is "fierce."
But hey, "practical" will do, too, since it's not lacking in patch pockets or an exterior small pocket with crisscross loop tabs.
Sponsored by Cherokee Uniforms