A lot of people fail to recognize that scrubs are a real job perk. Thankfully, you know better.
Not only is your uniform comfortable, built for ventilation and laden with pockets, but there are few other professionals for whom it's totally cool if they want to sport a tropical print outside of a casual Friday or rock a Disney princess theme for no particular reason at all.
In other words, you've got options, and we fully support any decision to express yourself through vibrant, eye-catching prints. And because we're always looking for an excuse to troll through nurse bling, we thought we might take a moment to introduce you to the wilder side of scrubs.
Wild prints can be fun. But wild, unruly hair is an entirely different ball game. Which is why we thought that using vibrant, no-slip headbands to help reign in crazy hair days would make for a brilliant solution.
Find them here.
Another job perk? No heels—ever. Ever, ever, ever.
And while these sneakers may scream "fun and casual," they mean business. With a durable vulcanized rubber outsole that's slip-resistant and a Soul2Sole foam cushioned insole for added support, you can literally run circles around your "sometimes taller than usual" friends.
Find them here.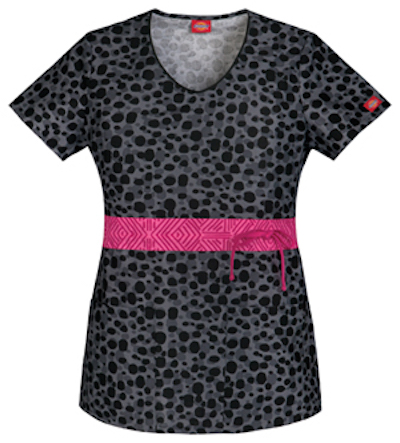 An adjustable front tie and elastic band offer this "Spotted from Afar" Junior Fit V-neck top from Dickies a form-fitting shape, while patch pockets and side vents help check off some of the more practical boxes.
It doesn't hurt that the contrasting patterns make for a perfect pairing, either.
Find it here.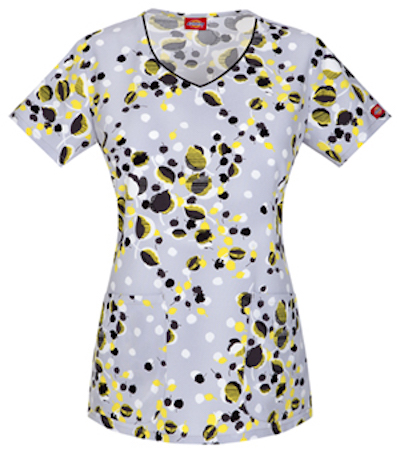 Black and pink not really your thing? Fair enough—different strokes for different folks. Moving on to this V-neck top with front neck piping, patch pockets, back darts and side vents, also from Dickies.
Find it here.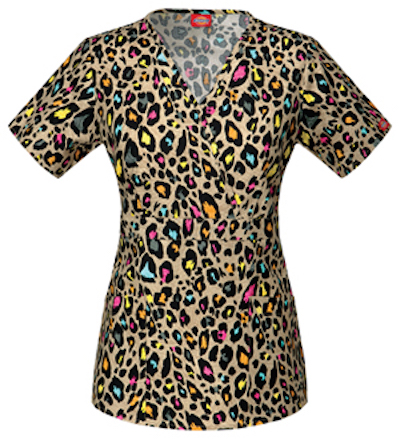 Okay, so a blue-and-pink-infused leopard print may not qualify as "natural," but it sure is a head-turner, and we can appreciate that.
Speaking of things that we can all appreciate, did we mention that this mock wrap top from Dickies features bust darts, two slanted patch pockets and side vents? Well, now ya know.
Find it here.
Beginning to sense a trend here? Because it's definitely not leopard print, if that's what you were thinking. Definitely not.
Anyway, we love this mock wrap top from HeartSoul Scrubs because it boasts side waist smocking, a signature woven tape that runs along the neckline, back darts and side vents. Also, because it includes a pocket for cell phone storage, you can log onto Scrubs at any point in time and see what's up.
Find it here.
Sponsored by Cherokee Uniforms