Nurse Brain Sheets – Binder Insert with Dividers
We asked you for your best brain sheets, and you delivered! This one is a binder insert with dividers!
Click the image to download a PDF version to print and email to your team.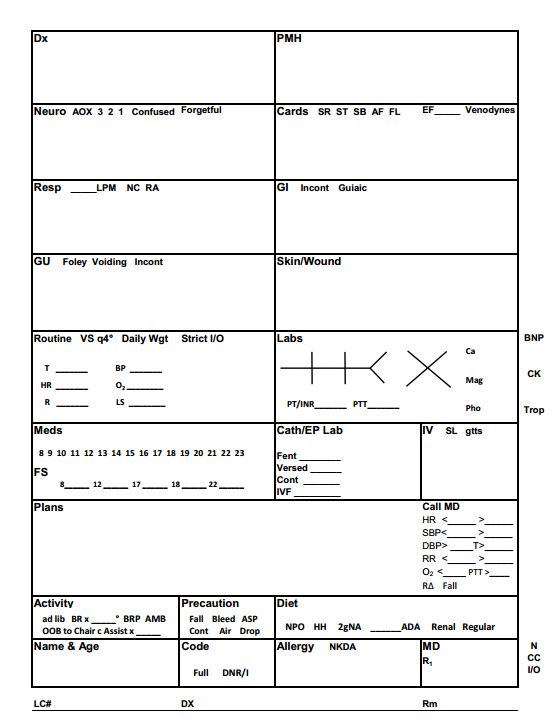 We have many more brain sheets for you to try!