Nurse HERO Spotlight: Jody & Tasha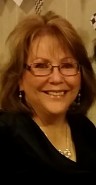 Jody Stubler founded Hope Family Medical Center in Salt Lake City with the goal of opening a family clinic to serve people in need. She is especially passionate about American families in the "gray area" – those who make too much money to receive Medicare but also can't afford an expensive clinic visit.  Her life's mission is to help these families considered as the "working poor" and those who are uninsured. Although she had no small business experience and faced a number of challenges, she cashed out $70,000 of her own 401K to open the clinic. To this day, she still purchases medical supplies with her own retirement income when donations do not meet demand. At the age of 60, Jody is one of the oldest students in Nursing@Georgetown, the Georgetown University School of Nursing & Health Studies' Online Master of Science Degree in Nursing Program.
Tasha Ellsberry has worked in the medical field for over 10 years (as a CNA, LPN, ADN RN, and now a BSN RN). Her specialties included acute rehab, dermatology, long-term care, medical-surgical, neurology and traumatic brain injury, and podiatry. Sadly, her husband was injured during deployment and subsequently medically-retired after serving in the Army for 10 years. Upon being discharged, both she and her husband realized there were not nearly enough medical providers within the Department of Veteran Affairs (VA) health system to provide consistent care. She became his caregiver due to his injuries, which led her to realize that veterans need better health care and access to competent providers. As a result, she now works as a pediatric care coordinator for medically complex children of active duty military families and enrolled in Nursing@Simmons with a plan to provide primary health care as a FNP to military veteran men and women. Today, she cares for three school-aged children, her husband, works full-time, and is enrolled in the FNP program online.