Nurse Jackie poll: Confronting a coworker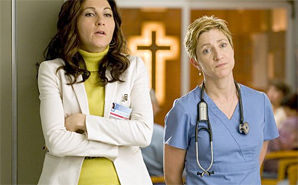 In the season two finale, titled "Years of Service" Dr. O'Hara calls Jackie on her lies.
While O'Hara chooses to confront Jackie face to face, Dr. Cooper seeks redress through the nursing manager when he's punched by Sam.
So…have you been in this type of situation? What happened?
Loading ...