Every so often, a Nurse catches our eye. Whether it's down to demeanor, personality, or just their sheer will to do good for their patients.
Nurse Patty wins our Nurse of the Month award for May.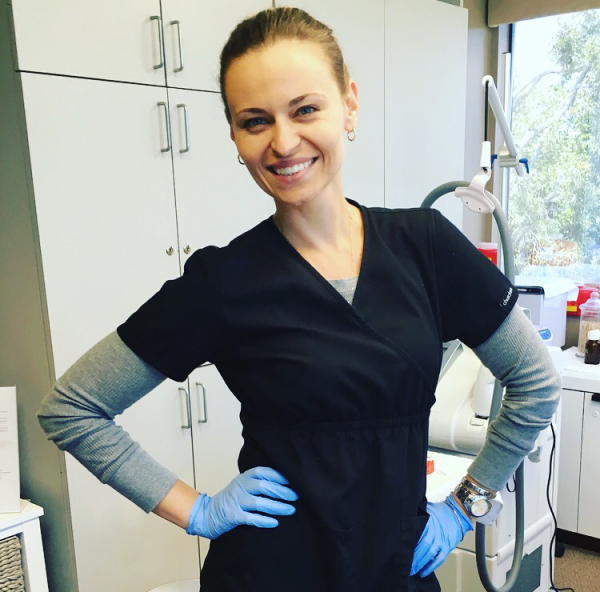 After working a lot in the operating room and on post-operative care, Nurse Patty's mission was to help patients through cosmetic surgery look and feel their best following anything from cancer to accident scars to help boost their confidence. We caught up with her for more.
Tell us about yourself, Patty.
I'm a Registered Nurse who's been working in the cosmetic industry since 2001. My experience includes the operating room, pre and post-operative care, cosmetic injectables, and laser treatments. I decided to get into cosmetic care after my experience being an RN and seeing how cosmetic and plastic surgery can completely change the confidence levels in patients who have experienced accidents, scarring or anything else that could dampen their confidence.
Why do you love being a Nurse?
I love being a nurse for so many reasons, but to narrow it down I love helping patients look and feel their best.
What's the most challenging thing about being a Nurse?
The most challenging part of my job is managing patient expectations and knowing when to say…No!
What was something that changed you in Nursing?
I had a client most recently come in 5 years cancer free. She had gone through chemo 5 years ago and it had really taken a toll on her skin especially her lips. They became extremely dry and lost their volume she was very self-conscious about them. I suggested to do a little bit of filler in the lips to bring back a little volume and hydration. One syringe later and when we were done she literally started to cry. It's been five years of covering her mouth and worrying about how her mouth looked like it did before her cancer treatments. I know this might seem minor but it's these types of situations that remind me why I got into this job.
Is fashion and style important to you?
Fashion and style are very important to me. Being in the aesthetic/cosmetic industry it's important to look and feel your best. I love my Cherokee scrubs!!! I've tried so many other brands and they just don't cut it. Being 5'10" it's nearly impossible to find scrubs that have the length, comfort, and look cute on. My Cherokee scrubs do all of that!
Nurse Patty, BSN RN is a Nurse
at the Coronado Cosmetic Surgery Center,
230 Prospect Place, Suite 310, Coronado,
CA, 92118
<This post was not sponsored>
Sponsored by Cherokee Uniforms