Nurse tattoo artist offers free procedures for breast cancer survivors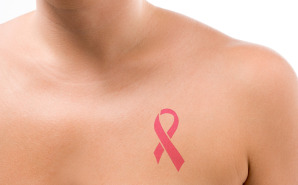 We all have our own ways of honoring Breast Cancer Awareness Month, and a New Jersey nurse and breast cancer survivor is using her skills as a tattoo artist to help those battling the disease.
During October, registered nurse Stephanie Holvick is providing free radiation tattoo removal and areola repigmentation services to breast cancer survivors, according to the The Press of Atlantic City. Holvick performed the removal procedures on herself after a lumpectomy procedure in 2008, removing the ink dots permanently placed on her body as a target for radiation treatment.
"Some women choose to leave the marks there as a badge of honor—and that's their choice," Holvick told the paper. "I chose to rid myself of the constant reminder of cancer every time that I looked in the mirror. I wanted to take back control of my body, and that was my choice."
In addition to these services, she also offers tattooed eyebrows, eyeliner and lip liner services to patients who are blind or suffer from disorders such as alopecia.
Are you inspired by Holvick's actions? What else can nurses do to help those battling breast cancer?