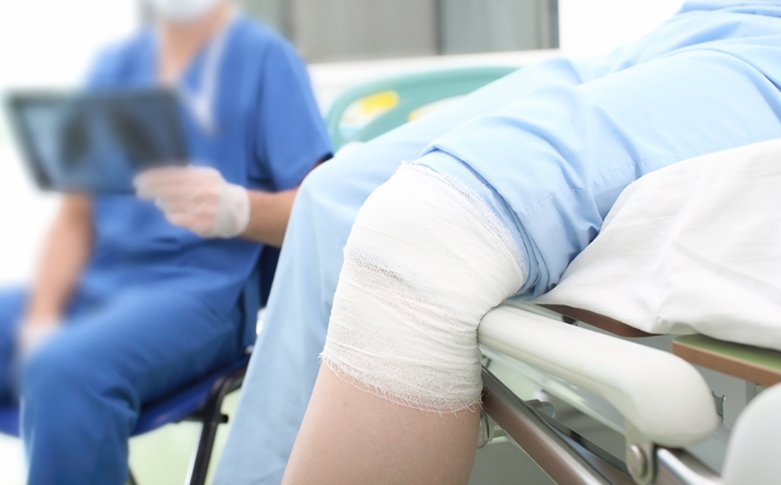 Shutterstock | sfam_photo
It's a scary world out there. But it's a scary world in "here," too.
In the hospital, that is.
Below, Kati Kleber (aka Nurse EyeRoll) uses a refreshing level of frankness to tackle some of the occupational hazards that should be first and foremost on a nurse's mind.
Working as a nurse comes with various potential occupational hazards, from accidental needle sticks to patient falls, communicable diseases, multidrug-resistant organisms, back injuries and PTSD.
Now, before you go running for the hills, these are all things that can be prevented, or the effects minimized, with the right foresight, preparation and reaction.
Get disability insurance.

While you think you'll be okay if you get injured on the job, that's not always the case. If you are unable to perform your bedside job (which typically includes lifting over 50 pounds), they are only required to hold your position for so long in most cases. Additionally, you won't be making the money you were making. Take the precaution of getting disability insurance. It's cheap and will give you coverage should you get injured. Many hospitals provide both short-term and long-term disability; you just need to opt in and it can be deducted from your paycheck. I recommend this for all bedside nurses. I've had two friends have injuries that prevented them from working at the bedside, and subsequently they lost their jobs because their doctors could not clear them to safely work at the bedside for an extended period of time. They were in their 20s.
Work closely with your physical therapists. These people are amazing. They know all of the tips and tricks to get even the most challenging patients up safely. Observe and learn from their patient transfer techniques and their ergonomics. They are a wealth of knowledge! They know how to protect the patient and the staff when moving patients.
Wash your hands. I know I'm preaching to the choir when I say this. But we live in a culture where people don't want to tell each other when they see them doing something that's not safe because we're worried about their reaction, stepping on someone else's toes and not being nice. Walking into a room and touching a patient without washing your hands is not safe. The single most important factor in disease transmission prevention is washing your hands—and still, we are not 100 percent compliant. Call each other out in respectful ways, hold each other accountable and bring the family in on your hand-washing culture. Ask them to remind each other and the healthcare team (so CNAs, doctors, nurses, physical therapist, speech therapists, etc.) if they see someone come in and neglect to wash their hands.
When giving injections, tune everyone else out. I've got a story for you. It was 1845; I was giving my last medication before shift change. I had scanned my insulin, double checked my blood sugar, drew up my insulin, cleaned off my patient's abdomen and injected the medication appropriately. As I was removing the needle and about to cap it with the safety cap, someone said something to me and I instinctively turned my head. BOOM—accidental needle stick. The patient was fine and I was fine. It all happened so fast. But I had go down to the emergency department for three hours while they did their process and paperwork. Not cool. I knew how important it was to focus when giving injections, but in that one second, I had a lapse. It was so quick, so innocent, so small…that I lost focus. When you get into habits and get awesome and efficient at things and they become second nature, you can forget the importance of all of the specific steps. Don't lose that! While my situation turned out okay, they don't always. It was definitely a wake-up call. We're so used to multitasking, we can multitask without even realizing it…and it can become unsafe.
To read more, visit NurseEyeRoll.com.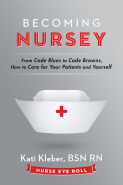 Becoming Nursey: From Code Blues to Code Browns, How to Take Care of Your Patients and Yourself talks about how to realistically live as a nurse, both at home and at the bedside…with a little humor and some shenanigans along the way. Get ready: It's about to get real, real nursey. You can get your own copy at NurseEyeRoll.com, Amazon or Goodreads (ebook).