Nurse uses torn pieces of her clothing to save car wreck victim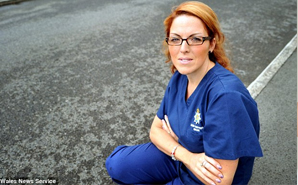 An off-duty nurse in the U.K. used strips of her own clothing to stop a car crash victim's bleeding when she came across a wreck.
Nurse Louise Price climbed into a wrecked van to find a trapped passenger, according to the Daily Mail. She then made tourniquets from torn strips of her skirt and administered CPR until an ambulance arrived.
The victim has since recovered, and the two have become friends. Price said that "seeing him alive today is my reward."
Price will receive a testimonial and resuscitation certificate from the Royal Humane Society. The certificate is one of the top honors a U.K. civilian can receive for bravery.
Have you ever been called to duty while off duty? Share your stories in the comments below!