Nurses and patient satisfaction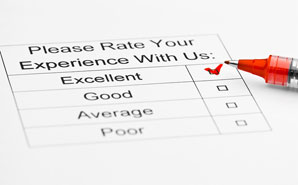 I don't know how much emphasis your hospital places on patient satisfaction scores, but the government sure is starting to weight in heavily. In fact, soon reimbursement will be partially tied into what's called your HCAHPS score.
This stands for Hospital Care Quality Information from the Consumer Perspective. The goal of the HCAHPS instrument is to be able to compare hospitals on the same playing field.
The survey has 27 questions about perspectives on care and patient rating items that include eight key topics. These topics include communication with nurses and doctors, pain management, information, cleanliness and more.
At my hospital, this is becoming a big deal…improving patient satisfaction scores is a hot topic on everyone's mind. I agree that we should always strive to have high patient/customer satisfaction but this burden shouldn't just fall on the hospital's shoulders. What about satisfaction scores for insurance companies or employers' benefit packages?
If we are all in this health care boat together, then we should all get surveyed and rated together! Many patient dissatisfiers are out of our control like insurance reimbursement and approved medications. But the patients don't always see it from this point of view and blame the front line staff which includes, of course, nurses and doctors.
If you are curious how your hospital compares to others in your area, check out
http://www.hospitalcompare.hhs.gov/.
Let me know what you guys think about this topic, I think it's the next big health care debate!