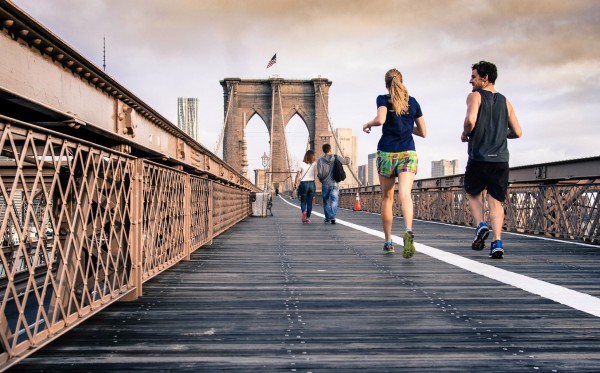 Physical activity serves as a crucial component of maintaining a healthy lifestyle. In fact, the U.S. Department of Health and Human Services (HHS) recommends adults get 150 minutes of aerobic activity each week. Fulfilling this standard is perhaps even more important for nurses.
"Patient Safety and Quality: An Evidence-Based Handbook for Nurses," which was written by a retired army colonel and nurse, noted that both stress and burnout are serious challenges for both nurses and their employers. Exercise may help combat these issues. As the Mayo Clinic explained, physical activity prompts the release of endorphins, the body's feel-good hormone that promotes relaxation and eases tension.
That said, squeezing in a workout can prove quite difficult for medical professionals. Between long shifts and post-work fatigue, hitting the gym may be the last thing on your mind. Check out these tips that may help you strike a balance between physical activity and a busy schedule:
Your chores count
You likely spend much of your time outside of work checking items off the to-do list in your home. As the HHS explained, activities like cleaning your house, or doing yard work, can count as exercise, so you may already be fitting in a workout regimen without realizing it. If you split chores between you and your spouse or assign certain duties to the kids, be sure to save the active responsibilities for yourself. This way, you kill two birds with one stone — taking care of your health while knocking out housework.
Many chores require enough energy that they burn a sufficient amount of calories, according to the MyFitnessPal calorie calculator, an application geared toward promoting exercise. For example, mowing the lawn burns 374 calories in just one hour for a 150-pound person. Meanwhile, cleaning with a vigorous effort for just 30 minutes, perhaps getting hard-to-scrub grime out of the tub or clearing out a dusty attic, burns 102 calories for a 150-pound individual.
Make it short and sweet
You don't have to spend hours at the gym to achieve a quality workout. The HHS recommended that adults fit in their exercise in no shorter than 10-minute increments. That means if you wake up 10 minutes earlier each day, you can complete part of your exercise regimen before your morning shower. Then, work in another short burst of aerobic activity when you get back from work. A quick jog around the block will do the trick!
Use workout videos
Driving to and from the gym may add more time that you simply don't have. Plus, if you work odd shifts, the facility's hours may not coincide with your schedule. Skip the health club altogether and work out at home. No need for special equipment — there are plenty of DVDs that can guide you through an exercise routine. Fitness Magazine cited fitness trainer Ashley Borden's "6 Weeks to Sculpted" as one of the most effective full-body workouts. The "P90" DVD set and "Rev4 Rev It Up" from instructor Natalie Jill claimed the number two and three spots on Fitness Magazine's list of 10 best workout DVDs.
Nurses may find it challenging to fit exercise into their schedule, but doing so is necessary for their well-being. Even if you're not a fitness guru, you can find ways to squeeze in a 30-minute jog twice each week, for example. Otherwise, use housework as one form of physical activity, and opt for short, at-home exercises for the rest.
Updating your wardrobe? Check out Scrubs & Beyond.