We love seeing real nurses in action, especially when they look like they're having a good time! When we aren't connecting with you here on Scrubs, we're chatting with smart, opinionated nurses on our Facebook page or searching for fun nursing pictures on Instagram.
In this week's special roundup, we found five of our favorite shots of nurses wearing breast cancer awareness scrubs tops. Enjoy!
Tamia hashtagged this shot #cancersucks. Agreed!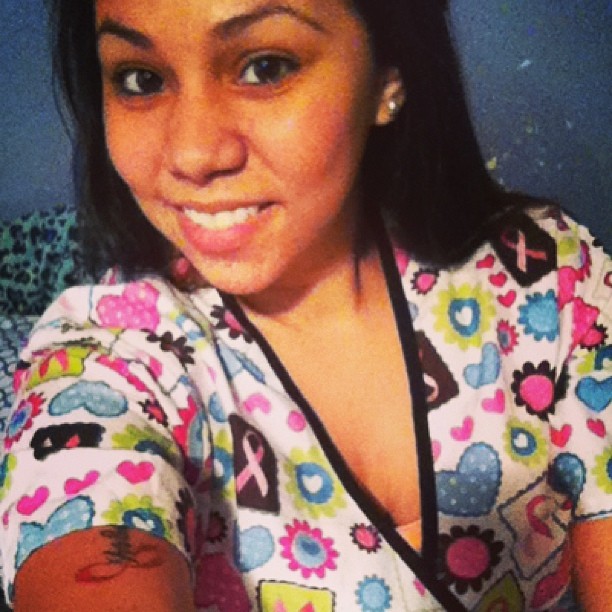 Ashley posted this selfie with the caption, "Happy October!"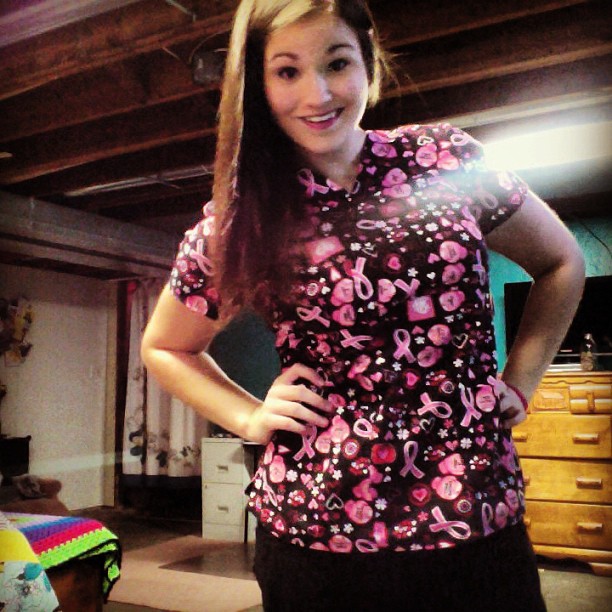 Why is Samantha looking so happy in this shot? She posts, "Guess who actually got ready on time today?" LOL!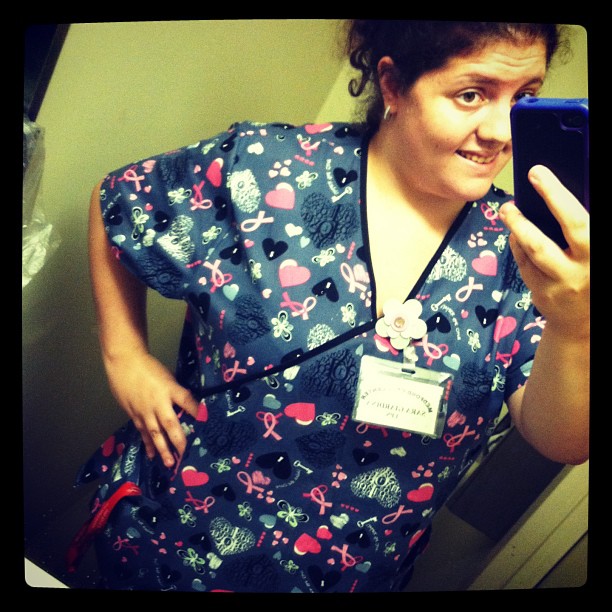 Not only do we love this scrubs top, we're really digging her badge holder, too!
Brittany couldn't decide between happy and sassy – so she picked both!
Looking for your own breast cancer awareness scrubs tops? Here are a few of our favorites: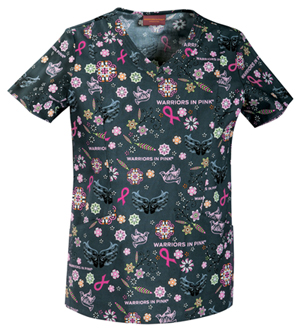 V-Neck top in Warriors In Pink, Cherokee.com
Jr. Fit V-Neck Top in Dress For The Cure, Dickies.com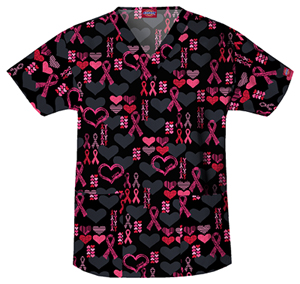 V-Neck Top in Cure For The Cause, Dickies.com
Sponsored by Cherokee Uniforms