We love seeing real nurses in action, especially when they look like they're having a good time! When we aren't connecting with you here on Scrubs, we're chatting with smart, opinionated nurses on our Facebook page or searching for fun nursing pictures on Instagram.
In this week's special roundup, we found five of our favorite shots of nurses wearing Halloween scrubs tops. Enjoy!
Maci captioned this shot, "Happy Halloween
" Right back 'atcha!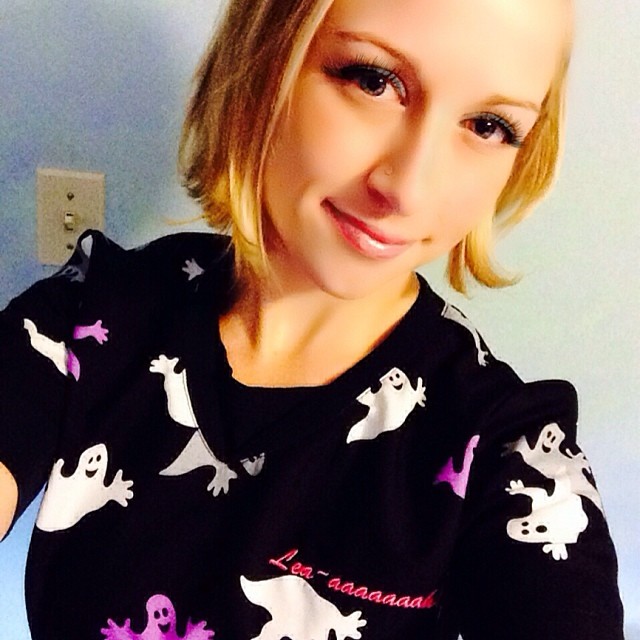 We love Lea's simple yet adorable ghost scrubs…plus, check out that "Lea-aaaaaaaaah" embroidery!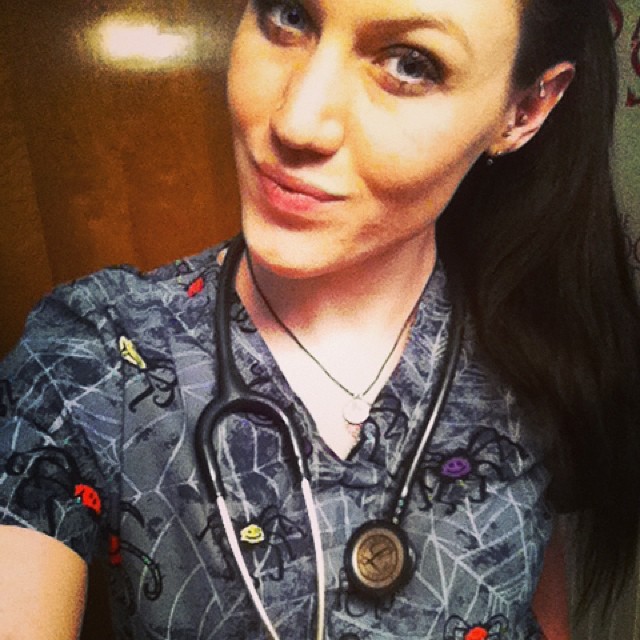 Caitlin, an RN, captioned this shot, "'Dressing up for work' means getting festive with spidey Halloween scrubs #nurselife."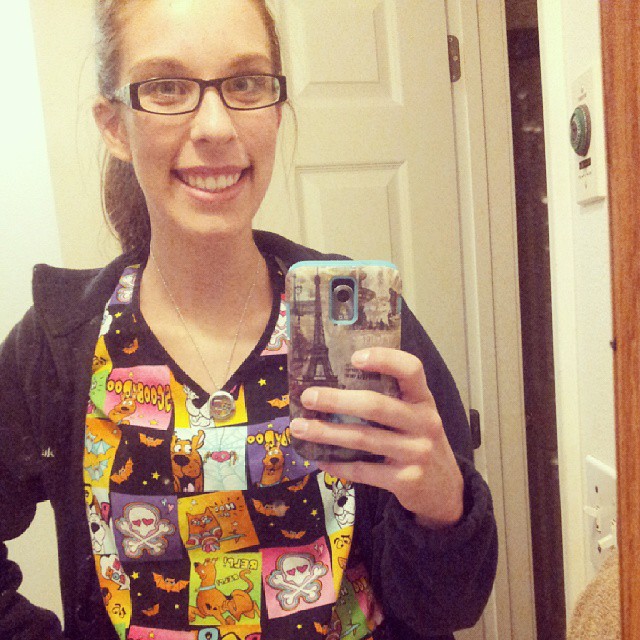 Alyssa, a CNA, snapped this bathroom selfie of her Scooby-Doo scrubs. Love!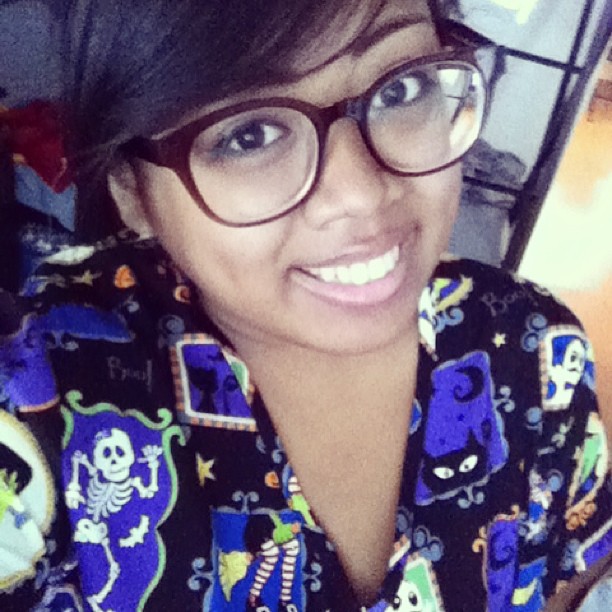 Stephanie captioned this shot, "I liked my #scrubs today
#halloweenscrubs." We like 'em too!
Looking for a Halloween scrubs top of your own? Check out two of our favorites…
It's a Hello Kitty Halloween!
Mickey gets spooky in this V-neck top.
Nurses, what are you wearing to work on Halloween?
Sponsored by Cherokee Uniforms