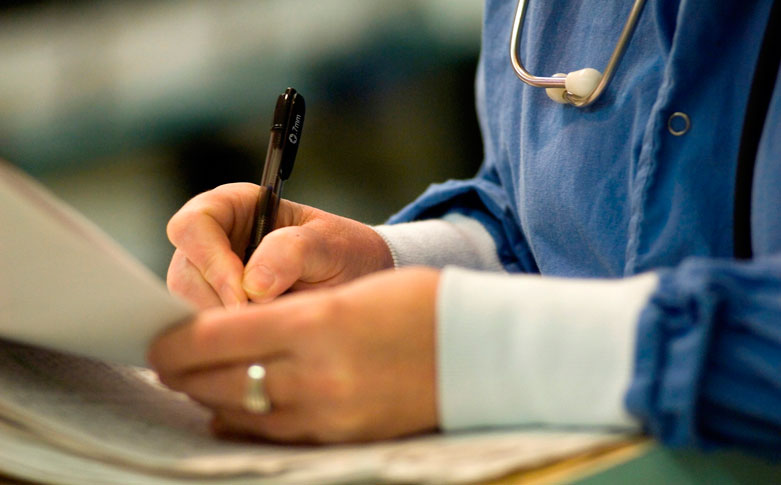 Thinkstock | Ingram Publishing
Fifty-eight days before her wedding, Ann-Marie Servos was diagnosed with leukemia. At the time of her diagnosis, doctors did not expect her to survive the weekend.
With the help of a bone marrow donor, Ann-Marie beat cancer to become a survivor. But she also credits the long line of nurses who offered her strength, comfort and wisdom throughout her time of need. So much, in fact, that when her strength returned, she chose to divert from an already successful career path to become a nurse, and to do so in honor of those who played such a vital role throughout her recovery.
We encourage you to check out the video below to learn more about Ann-Marie's special bond with her nurses and to discover the life-changing (and indeed, life-saving) counsel they offered her. It's only one story among so many, but we have no doubt that it'll warm your heart.
Do you have a special patient-turned-nurse story? Share it with us in the comments section below!