Nursing voted most trusted profession for 11th year in a row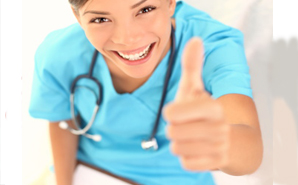 Congrats, nurses! For the 11th year running, nursing was voted the most trusted profession by the American public. Who says? An annual Gallup poll, which yielded that 85% of people rated nurses' honesty and ethics as "very high" or "high." This is nursing's highest score in the poll since 1999, when it was first put into the running.
Even sweeter news? Nurses outranked doctors, firefighters, dentists, pharmacists and psychiatrists. They're also viewed as more honest than police officers and–are you ready for this?–the clergy.
One group that isn't surprised by these rankings? The American Nurses Association, which uses the rankings to speak with policymakers on healthcare concerns.
"This poll consistently shows that people connect with nurses and trust them to do the right thing," ANA President Karen A. Daley said in a statement to Health Leaders Media. "Policymakers should do the same as they debate crucial budget decisions that will affect health care quality and access for millions of Americans."
Are you surprised by this ranking? What do you think makes nurses so trustworthy? Head over to Health Leaders to read what others are saying about this story.
Source: Health Leaders Media