Online training: Do nurses really learn what we need to know?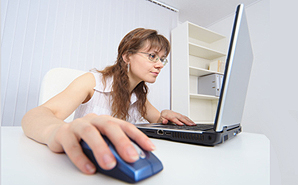 With all the hours of class time and clinical time and study time I've been putting in this quarter, I've neglected one very important thing…renewing my CPR card! It's coming on the end of the month and come 11:59 pm on Halloween my card will be on it's way out.  Luckily, new (fabulous) advances in technology have allowed us a more convenient way to get through these types of repetitive certifications.
Last week I called our school's health center and made an appointment to come in for the skills portion. They said "no problem! Just complete the online portion before coming in and bring your certificate of completion." So this morning I woke up, logged on, paid the (much cheaper!) $17.50 to take the course and in less than two hours I was printing up my certificate! I still have enough time in my day to get some studying in and run an errand for a part of my Halloween costume before heading over to do the skills portion. Sure beats the 4-5 hour CPR in-person renewal class.
It's funny, when I first heard that part of the renewal had gone online, I was happy for the convenience factor, sure. But at the same time I thought, great, I am really not going to remember anything. I'm not an online learner.  As the courses went on, however, I found that they were actually helping me recall what I had learned in my CPR class 2 years ago. It was also full of scenarios, which (although repetitive) helped me play out the situation in my mind, getting me to think through the process. Even though I was just sitting behind my screen sipping on coffee, I was figuring out what I would need to do to save the unresponsive choking infant, and how to perform compressions.
I was really surprised to find that this online training helped solidify material in my head, I actually learned in the virtual world. The down side, in my opinion, is that its all reading. So while it appeals to me, a visual learner, it might not work for someone who needs to hear the words (supplemental videos might have helped) , or actually perform the situations. While these parts all come into play during the hands on portion, the whole part one of the course might not be beneficial to other types of learners. But all in all, I'd have to give it 4/5 stars for virtual nurse training, and definitely recommend it for all of you that need to renew your CPR cards! Check it out at www.onlineaha.org