Mary Bowman is just one of those truly inspiring nurses. She transformed the tragedy of unexpectedly losing her infant son into an opportunity to advocate for the vital cause of tissue donation.
Bowman, 34, has been a registered nurse at St. Mary's Hospital in Richmond, Va., for 10 years, working in the OR with spine and orthopedic surgeons who use bone and tissue grafts daily. She's seen countless tissue grafts, which people have so graciously donated, help her patients live better, more productive lives.
"Some of my patients are in so much pain, or have no feeling in parts of their body, that they literally cannot function or do normal, daily activities," Bowman said. "But when they have a — sometimes tiny — bone or tissue graft placed, they wake up from surgery mobile, and often pain-free. It's remarkable."
Over the years, Bowman has become an advocate for tissue donation. For every single graft, her patients receive a "Thanks 2 You" card coordinated through LifeNet Health, a nonprofit tissue bank. These cards are a patient's way to communicate with the donor's family and thank them for their family member's generous gift.
And although Bowman encounters tissue donation every day, she never expected to become personally connected to it. That changed in 2010, when she and her husband, Hawk, welcomed a beautiful baby boy named Hawkins Lee Bowman, Jr. He lived for 37 wonderful days before suddenly passing away from what physicians deemed sudden infant death syndrome (SIDS).
Bowman's family came together in support around them, and one of the doctors asked if they could talk to her about organ and tissue donation. At the time, she could barely think of anything else except her baby, but after seeing how donation had changed so many of her patient's lives, the decision was clear. LifeNet Health contacted the Bowmans the next day to explain the process. Not long after, on the day of their son's funeral, they received his Gift of Life Donor Metal.
"This was so bittersweet," Bowman said, "but it gave us hope. It let us know that our baby had existed."
Hawkins Jr. donated two heart valves to babies with life-threatening heart defects. Pediatric heart valves are in critical need because children cannot receive artificial heart valves due to the need for blood thinners and other compromising therapies. Every year in the U.S., about 10,000 infants will have a critical heart defect and need surgery, or other procedures, during the first year of life.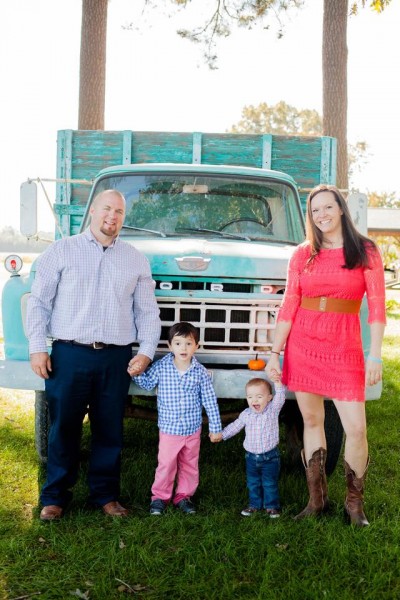 While people look at Bowman's family now and see them as incredibly strong, she says the initial shock made it feel like there was no way they could survive the loss of their son, after their world revolved around him for five weeks. Mary and Hawk found solace in support groups with parents who were going through something similar, but the act of tissue donation had a profound impact as well.
LifeNet Health helped Mary and Hawk realize that because of their decision, others will live. Mary has since talked on behalf of the tissue bank to share her personal story, and is even more vocal at work about the importance of tissue donation. She hopes others will sign up to become a donor, and finds comfort every day knowing part of her son lives on in those he helped heal.
For more information about Mary's story or tissue donation please visit LifeNetHealth.org or go to donatelife.net to register to be a donor!