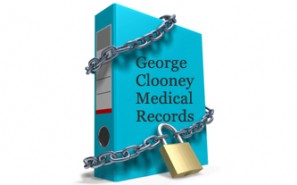 There are many ways you can get into trouble at work or even lose your job: missing shifts, sexual harassment, pissing everybody off… you get the picture (and you've known the culprits!).
Brady Pregerson, MD, and Rebekah Child, RN, may disagree about a lot of things, but they do agree about this: One way to lose your job is to violate patient privacy.
However tempting it was for hospital workers to sneak peeks at the Octomom's charts, it was considered just as much a violation of privacy as sharing Farrah Fawcett's cancer diagnosis with the tabloids or accessing the records of A-list stars. And all of those snoopers? Fired.
In part one of a two-part series on patient privacy, Dr. Pregerson and Nurse Child expound on HIPAA and what it means in your daily work life.
MD: We've all heard of HIPAA, the Health Insurance Portability & Accountability Act. This federal law, passed in 1996, became fully effective in 2003.
The portability part of the HIPAA moniker acknowledges the importance for relevant health information to be available to those with a "need to know" both for patient care and for billing purposes.
The accountability part of the title means that if you violate patient privacy without a legitimate reason or your patient's consent, you'll be in hot water with the federal government.
To stay on the straight and narrow path that HIPAA provides, ask yourself, "What patient health information can and should I share with others?" The golden rule here is that if it benefits the patient , then it should be okay. If you're unsure, keep your mouth (and the patient's chart) shut, or ask your supervisor.
RN: Everyone thinks this is "no duh" stuff, but remember, there was a time when an employer could refuse to hire you if you had a diagnosis of HIV, and your nosy mother-in-law could theoretically call up and get your latest pregnancy test results from your doctor's office.
Disaster!
Keep in mind that the need for HIPAA (which sometimes can feel like a fiasco, I agree) was brought about by a couple of privacy-violating people who ruined it for everyone…just like those few drivers who got into accidents while talking on their cell phones.
So here's what I recommend: Let's say I get a phone call inquiry and I don't know if information is "sensitive" or appropriate for sharing. My favorite cop-out is to say "The patient is still being evaluated. I could certainly have the patient or designated family member phone you back."
No one (so far) has pinned me against the wall for anything more specific (maybe I should run for political office!). Let's face it: If the patient is in the hospital or emergency department, he's always still being evaluated until he's discharged home. Until that point, his nosy family becomes someone else's problem!