6 gift ideas for the nurse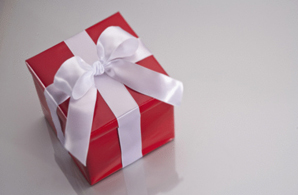 It's that time of year. You want/need to get that nurse you know something special. Something affordable, yet practical. Something memorable, and of course not boring.
What kind of gifts would make a nurse happy?
Well, I just happen to know a couple nurses (heh heh). Here are some great ideas to get that special nurse in your life.
Gift certificates
Don't know them till you try them! Most think that this is so impersonal, but in reality it's the best gift of all. You're giving that special nurse the gift of 'choice'. They can choose their gift (for the most part). Either just a general gift certificate or maybe something more facility/store specific, either way we nurses know how to use our money wisely
Equipment
This can be a toughie, unless you yourself know exactly what they want/ need. Most of the time this is a gift between nurses (some time doctors) since it's so clinically driven. Although you could tie this gift in with a gift certificate as well – give the a gift certificate towards the purchase of that new stethoscope they've been talking about!

Paraphernalia pride
We nurses (at least most of us) love to show off and strut our stuff. We love all the coffee mugs, pens, pins, trinkets, sweaters, sweatshirts, etc. that have ANYTHING nursing on them. Anything that boasts what we do is OK in our book. And who could go wrong with a coffee mug that says something about nursing for the one profession that KNOWS coffee?
Books
If we're not working, we're usually reading. With all the craziness that goes on with our jobs, some of the most relaxing things we like to do is read. Of course we all have our preferences, so you may have to do your homework on this one.
Relaxing respite
Spa day! Anything that involves being spoiled by others speaks volumes to most nurses. We spend most of our days providing a service to others. It's rather nice to have the tables turned, even for just one day. This can be in the form of a professional service, or even something as original as giving them a day of 'me' time by themselves.(gift certificates also apply here)
Clothes make the…
Yes, man or woman here (c'mon you're talking to a male nurse here!). We love our scrubs. Depending on where you work, who you work for and their specific uniform dress codes will determine the course on this one. Some are given a lot of latitude for expressing themselves while others have to stick to a specific wardrobe. Regardless , we all have our likes and dislikes. (yep, another possible gift certificate)
Any gift that emphasize the quality of our work or helps relieve the work-stress we acquire is a homerun no matter what you choose.
Happy holidays out there!