Kick-Start Your Career With the Right Nursing Program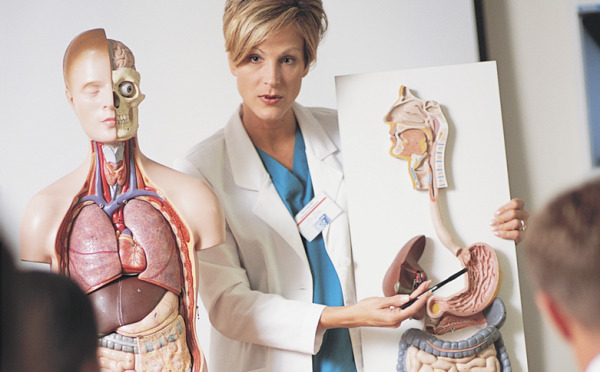 Making the choice to become a nurse is a great one, but it doesn't stop there. It can be overwhelming trying to sift through the dozens of different nursing programs available to find one that meets your interests and career goals. You will find the road to success is easier if you are invested in a nursing career that you feel passionate about.
Rather than take the "close your eyes and point" approach, take the time to choose a nursing program using these tips:
Start With a List of Questions
In order to choose the right nursing program, you need to be in touch with what your goals are. Write down and answer these questions to help you begin narrowing down your choices:
Is nursing going to be a full-time career?
How much time do you have to devote to attending nursing school and studying?
What type of nursing program will fit into your current schedule?
How much can you afford to spend on nursing school?
You should also think about what type of nursing career will appeal to your personality:
Do you prefer a fast-paced environment?
Would you prefer to work only with children or the elderly?
Are you interested in direct patient care?
Is nursing management a future career goal?
Analyze your answers to help you weed out those programs that won't meet your goals. First, start by eliminating those that don't meet your money and time requirements before moving on to those that are not in line with your career goals. For example, if you plan on making nursing a full-time career and would like to move into nursing management in the future, you'll want to look at programs that teach leadership skills in addition to medical knowledge and skills.
Know What the Degree Requirements Are
Search online to find out what type of degree is required for the field and level of nursing you are planning to pursue. There are different requirements and you are going to find that in many cases being certified as an RN is not enough to pursue your long-term nursing goals. Getting a head start at the beginning of your training by taking the right courses in nursing school will make it easier later to get certified in your chosen field of practice.
Choosing an Online Nursing Program Over Regular Nursing School
Online nursing programs are becoming increasingly popular thanks to the flexibility and convenience that they afford to nursing students. The downside is a lack of personal interaction with your teachers and isolation from your nursing school peers. If an online program works best for your work schedule, you could always compensate by volunteering in your spare time at a local hospital. You could also use that time as a booster on your resume once you have graduated and are ready to begin your career.
Exclude Any Nursing Programs That Are Not Accredited
This is extremely important, especially if you want to pursue higher learning in nursing later on. Only choose a school that is nationally or regionally accredited as this means it will meet the standards set by the nursing board. You should also check that the program has been approved by your state by asking the local nursing board. Not only will this ensure that your degree is respected by medical institutions upon graduation, you should be able to transfer any credits to another accredited program when they were earned in another.
Investigate the Program's Reputation
Once you have created a small list of possible nursing programs, start checking what other students have experienced with them. Look for online review sites or visit the school and meet with current students. Ask them if they would recommend the school to others and find out if any local health employers regularly hire their graduates. This will give you an idea of how well the program is respected and received by medical facilities.
Filling Out Applications
Your main objective is in finding a school that is able to meet your goals in becoming a nurse. When applying, be sure to include this as one of your reasons for choosing the school. Point out what you were particularly impressed with in relation to nursing, such as their comprehensive pediatric nursing program or classes in nursing management. Apply to all of your top choices to increase the odds of being accepted into a nursing school that has a program you are satisfied with.
Achieving success in your nursing career starts with the program that you choose. This is a life-long decision, so make sure that you invest the time into making the right one. This not only will affect your job prospects once you have obtained your diploma, it could help you in the future when you are ready to advance in your career.